K9 Volume One – The Bounty Hunter (AU)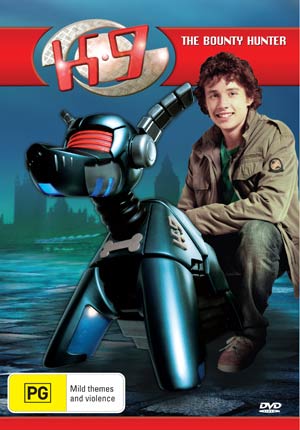 K9: The Bounty Hunter
Released in Australia on 29th September
Join K9, a new and regenerated robotic dog, and his trio of teen companions, Starkey, Jorjie and Darius, as they defeat aliens, defuse evil plots and protect the world from whatever comes through the holes in time space.
With constant help from a brilliant scientist, Professor Gryffen, together the team investigate any extraterrestrial and extra-temporal activity that threatens the safety and security of planet Earth. Nobody ever said saving the universe was going to be easy.
But nobody said it was going to be this much fun either!
Episodes include:
*Regeneration
*Liberation
*The Korven
*The Bounty Hunter
*Sirens of Ceres
*Fear Itself