K9 Series one DVD Volume One (UK)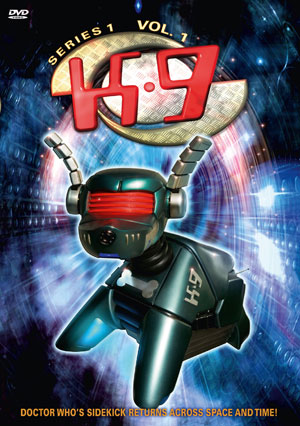 K9 Series 1 Volume one (13 episodes)
Released on January 31, 2011.
This DVD release, listed as series one – volume one, will contain 13 episodes. Volume two will follow later.
You can find extensive information on the series in our special K9 section Here or on the official site Here.
K9 follows the adventures of three teenagers – Starkey, a young rebel genius who's lost his parents in mysterious circumstances, not to mention his own way in society; Jorjie, a very capable fighting dynamo in the deceptively cute frame of a privileged-schoolgirl from the upper echelons of society.
Darius, a sneaky and cunning delivery boy who knows the city like the back of his light-fingered little hand – and, of course, K9, a cybernetic wonder – a robotic dog built of mysterious alien technology and pulled through time and space to arrive on planet Earth.