Junk Tardis Console Playset
Junk Tardis Console Playset

Highly detailed 5-inch scale Junk TARDIS based on the design by Susannah Leah, winner of the Blue Peter 'Design a TARDIS Console' competition. Features include flight restraint safety straps; removable console panel and time rotator.
Use the spinner on the base to fly the TARDIS, get strapped in first though – it could be a rough ride! Action figure not included. Assembly required. 5+
Retail price seems to be around £20.00
This set is available to order online from Forbidden Planet or Forbidden Planet International
Our own images…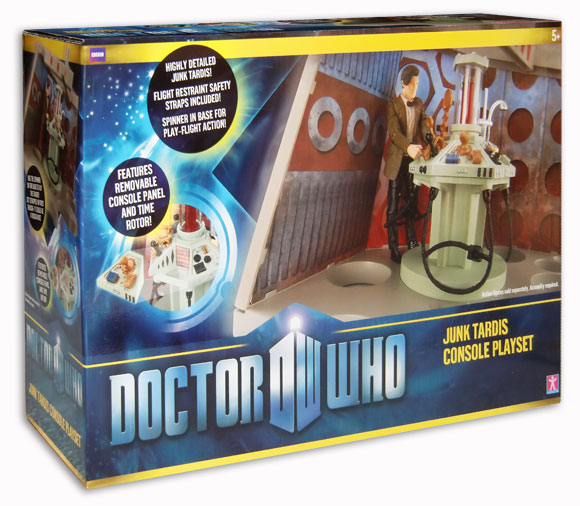 The junk Tardis with panel removed, click the image for a really large version…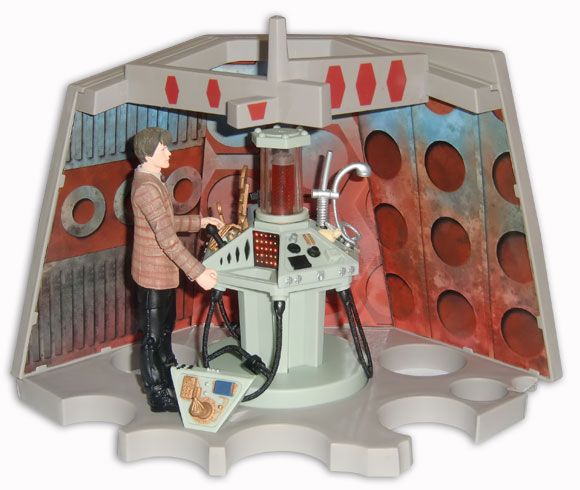 The console from a low angle, the time rotor is completely removable…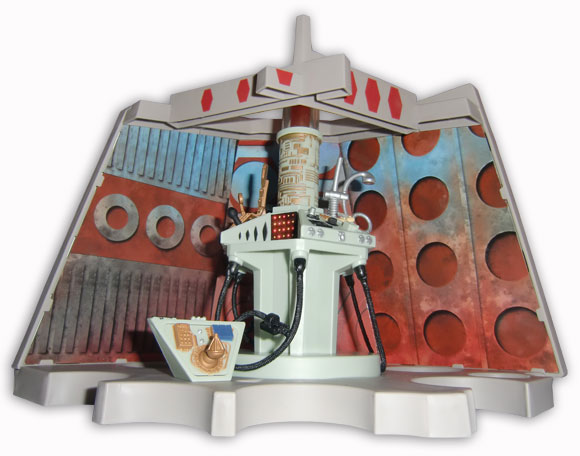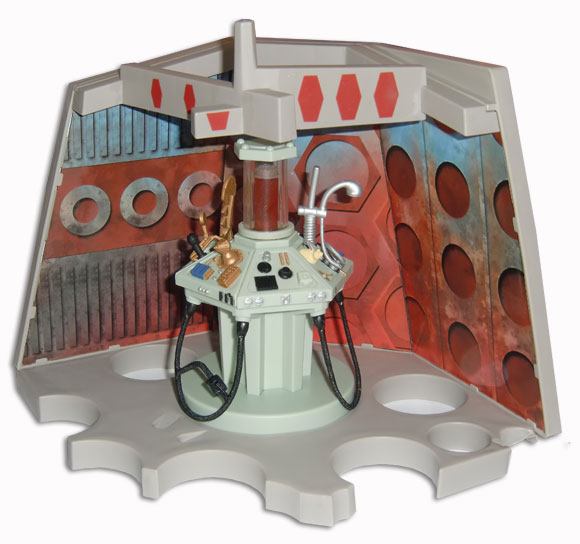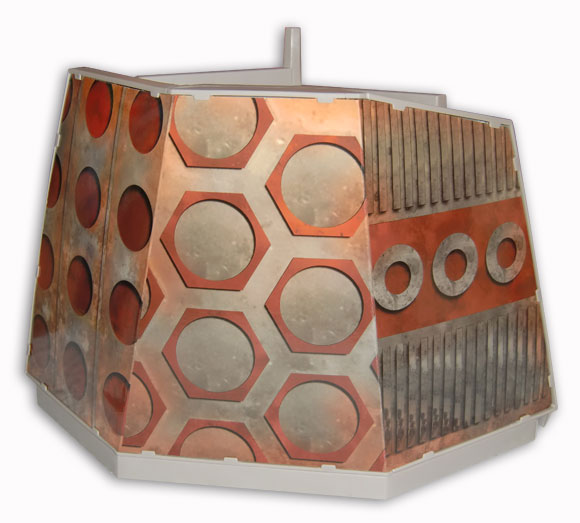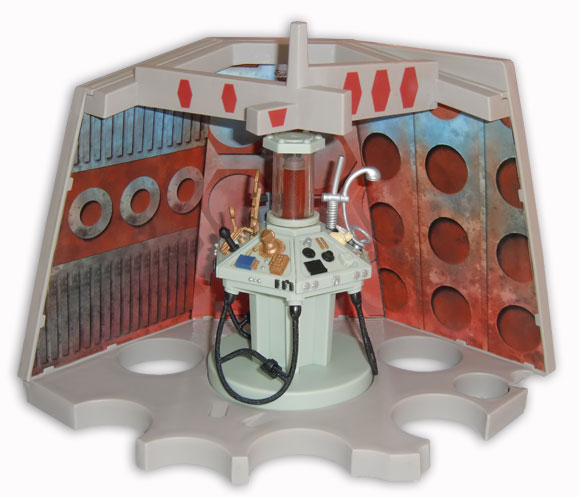 The spinner – put your thumb on the rotating device (A) and use the handle (B) and spin the Tardis – Hold tight!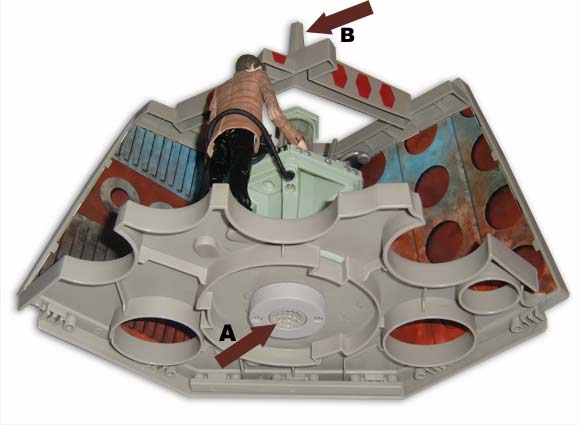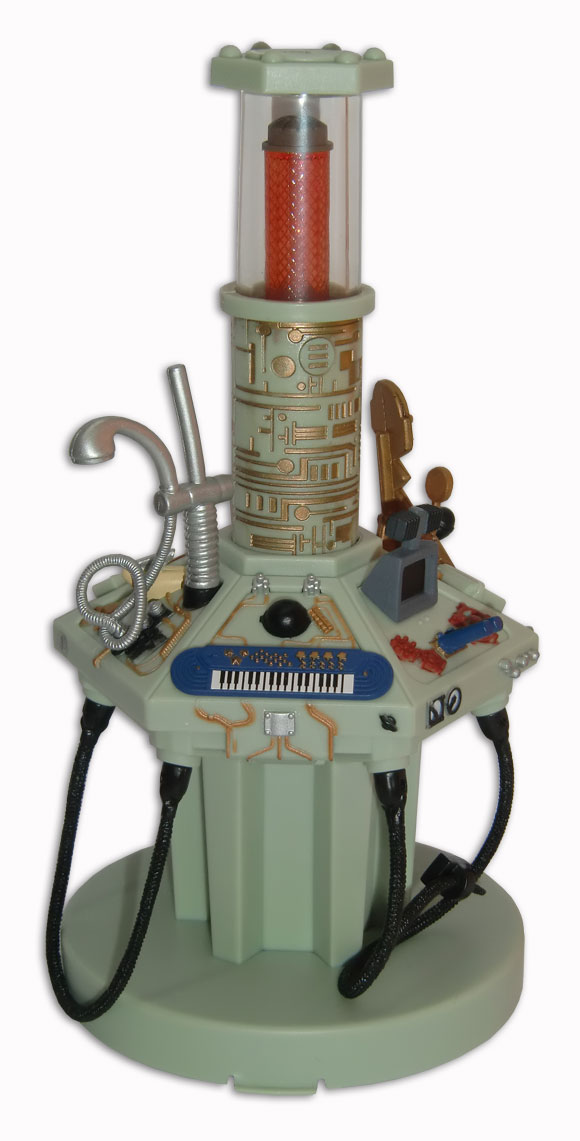 The back of the packaging…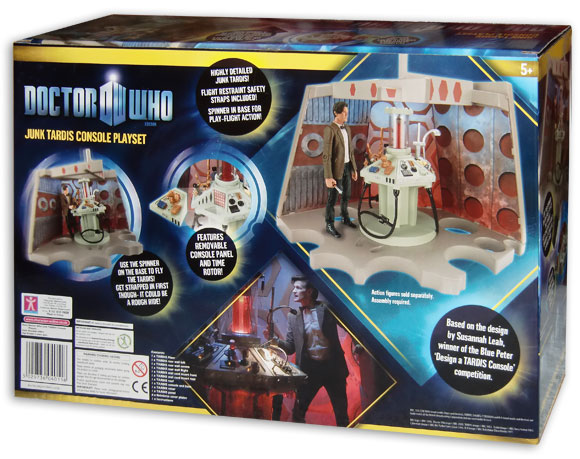 Two sets of groves for the feet (The Doctor and Idris, yes where is Idris?) are provided along with flight restraint straps to hold the figures in place when you spin the Tardis…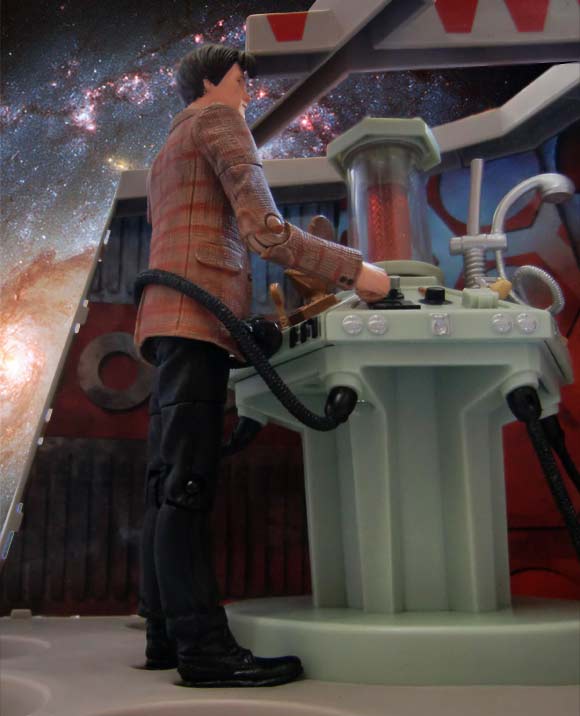 The official image….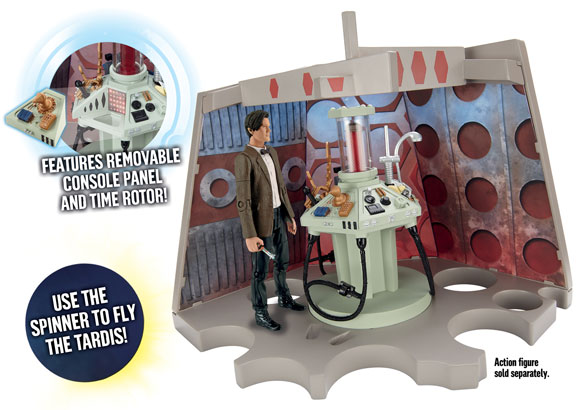 Figure NOT Included