Record Store Day 2013 John Smith and The Common Men 7″ EP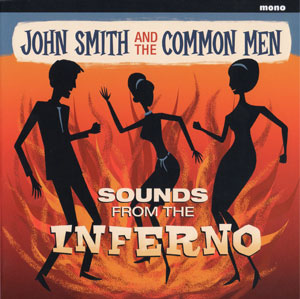 John Smith and The Common Men 7″ EP – Sounds From The Inferno Record
John Smith and The Common Men was released exclusively on vinyl as part of this year's Record Store Day. Three Guitars Mood 2 is the music heard in the first episode of Doctor Who.
Susan was listening to this track on her hand-held radio. The B-side contains the tracks Latin Gear and The Eyelash, which could be heard in The Inferno nightclub in The War Machines.

The sound of tomorrow is forged in a select few nightspots, the locations of which are known only to the hippest beat-freaks.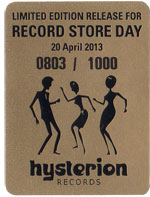 A red-hot venue is the Inferno in London, where the young patrons have maintained a fierce loyalty to their house band John Smith and the Common Men. Mr. Smith's true identity is something of a mystery – some say his real name is the Honourable Aubrey Waites while others claim he's a doctor.
After scoring a number two hit with side one of this E.P. he vanished into thin air. Now, nearly three years on from their original hit parade triumph, John Smith and the Common Men are back.
The flip of this record features two tremendous tunes that are already top of the pops with the in-crowd at the Inferno. Some guitar groups are on the way out, but this one is way out!
Ronnie Shame
On the back of the sleeve – Look familiar?……

SIDE ONE
Three Guitars Mood 2 (Derek Nelson/Arthur Raymond)
SIDE TWO
The Eyelash (Johnny Hawksworth)
Latin Gear (Johnny Hawksworth)