John Leeson – The Flight of the Budgerigar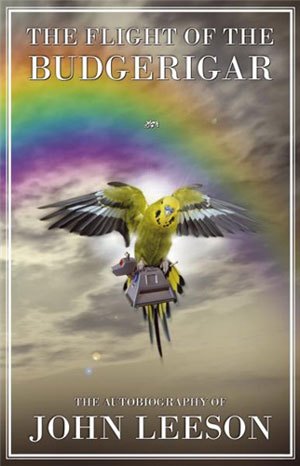 John Leeson – The Flight of the Budgerigar
After 34 years playing Doctor Who's long-serving robot dog K9, and having spent several years as Rainbow's Bungle Bear, John Leeson is known yet unseen, to millions. Now you can get to know the man behind two of classic TV's most enduring characters.
The Flight of the Budgerigar traces his life, from childhood in a ghost-ridden vicarage, into his multi-faceted career, including his famous role as the voice of K9 – a role he began in 1977 and still continues today. John's life is a rich tapestry of interests, jobs and anecdotes – from lecturing on wine on the high seas and in the world's top vineyards to being an undercover prankster with Jeremy Beadle.
This fascinating story includes behind-the-scenes insights on TV commercials, West End theatre productions, and of course, life as two iconic children's TV characters – K9 and Bungle Bear. This book is a candid and touching account of a unique life, and includes additional special content – from John's Desert Island Discs to some of his prize-winning recipes.
Due for release in September 2011, you can this book at www.hirstpublishing.com.