Jake (When The Doctor Was Me) Blu-ray Covers
Doctor Who – Custom Blu-ray Collection
So like many on this site, i'm a collector. If there is one thing I like about collecting, it is consistency. Something which Doctor Who lacks when it comes to physical Media. Don't get me wrong, the classic Who DVD's are great. The new Blu-ray boxsets are perfection! So I decided to jump into Photoshop and get my "New Who" Blu-rays up to scratch.
Firstly I like each of the show to have it's distinct look. So correct logo's to Doctors were a must!
Originally I set out to make all covers similar to the Series 10 UK release. But just didn't have the time. So instead I opted for official promotional images instead.
Series 1 lacks in this are so I managed to find a Hi-Res version of it's release and updated with logo and text.
SERIES 1 IMAGE
Series 2 is actually from a Region 1 release and was Part 1 of the series. I removed it's logo from the top and aligned to fit my new layout. Series 3 has that lovely image of the two leads running from the fire. Which works perfectly! Series 4 again has plenty of choice so I opted for 10 and Donna similar to the official DVD. The Specials had to be the gorgeous steelbook artwork. Nothing else compares.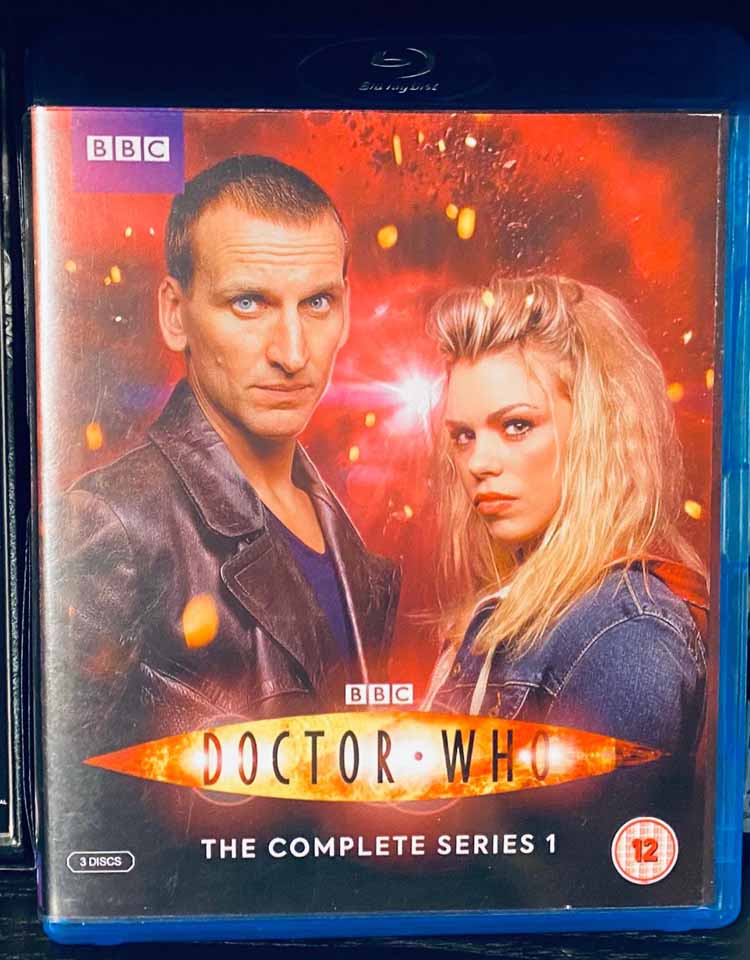 SERIES 2-SPECIALS IMAGE
On to the Smith era! Series 5 had plenty to choose from. But to differ from the floating in the vortex image. I opted for 11 and Amy running with the TARDIS and Crack behind. Series 6 was tough. I opted for the part 2 image. Only because it meant each of 11's series showcased different coats/jackets. For Series 7 I always preferred the US cover to our UK version. So I just took that and changed it from blue to red. Just to make it a little different. The 50th collection could be nothing else really!

SERIES 5-50TH IMAGE
Capaldi next! Series 8 is from Deep Breath, Series 9 the usual promo (not a fan but there is little else to use) and the same for Series 10. Love the colours of that one!

SEIRES 8-10 IMAGE
For Series 11 I wanted to use the image with all 4 leads. But unfortunately it looks messy. So just opted for 13 and made part of the clouds the lower half to house the logo. I also added the Resolution disc.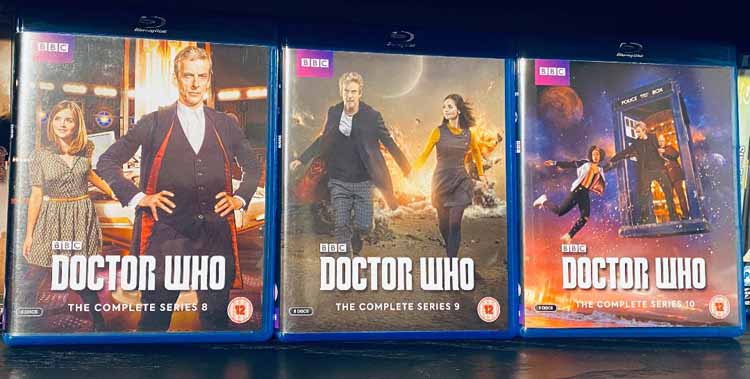 SERIES 11 IMAGE
All spines match and have each Doctor from that series along the top. Below the logo, then below that series name and certificates. Also note that I've purchased 15mm wide Blu-ray cases that house 6 discs. It saves spaces and again keeps it consistent.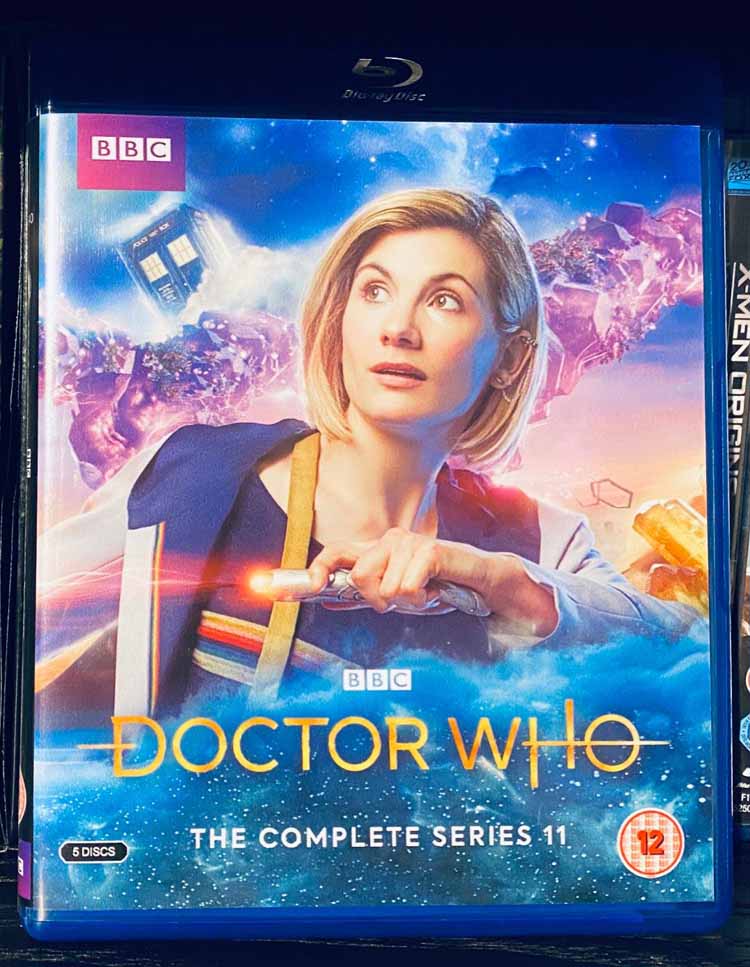 SPINES IMAGE
Overall i'm really happy with the results and cannot wait to add Series 12 to it! I hope this can inspire others to be creative and make there collections the way they want them!