J.N.T. – The Life and Scandalous Times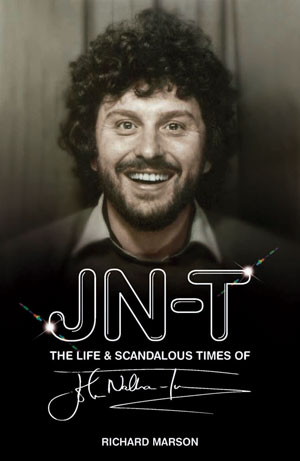 JN-T: The Life and Scandalous Times of John Nathan-Turner
Released May 2013
You can order this book from www.miwkpublishing.com
JN-T: The Life and Scandalous Times of John Nathan-Turner tells the story of the most controversial figure in the history of Doctor Who.
For more than a decade, John Nathan-Turner, or "JN-T" as he was often known, was in charge of every major artistic and practical decision affecting the world's longest-running science fiction programme.
Richard Marson brings his dramatic, farcical, sometimes scandalous, often moving story to life with the benefit of his own inside knowledge and the fruits of over 100 revealing interviews with key friends and colleagues, those John loved to those from whom he became estranged. The author has also had access to all of Nathan-Turner's surviving archive of paperwork and photos, many of which appear here for the very first time.
"Completely addictive – scurrilous, fascinating, hilarious and naughty…" – Sophie Aldred (Ace)
"Really well written, lively, vivid and magnificently researched. It brings it all back and also tells me things I didn't know." – Andrew Cartmel (Doctor Who script editor 1987–89)

"Quite wonderful on many, many levels. Gripping, fascinating, appalling – and, by the end, truly moving. Immaculate research makes the whole utterly trustworthy. A very good and very well written book." – David Reid (BBC head of drama series and serials, 1981–83)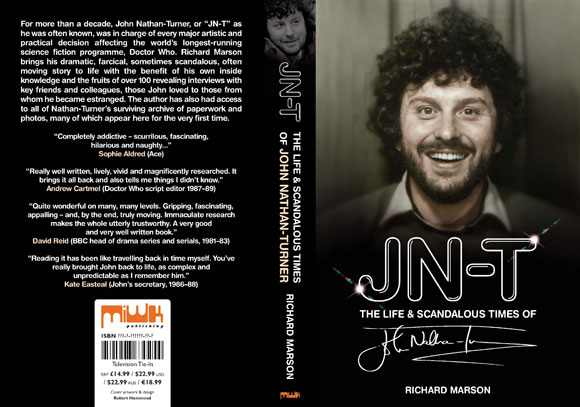 "Reading it has been like travelling back in time myself. You've really brought John back to life, as complex and unpredictable as I remember him." – Kate Easteal (John's secretary, 1986–88)
"Some of the revelations are painful (but) we find this very rounded, well written and honest." –Fiona Cumming and Ian Fraser