Is There Life Outside the Box? : An Actor Despairs

Available to order in the UK from www.amazon.co.uk

Also available to order in the UK from www.forbiddenplanet.com

Available to order in the USA from www.amazon.com #ad
His fans have spoken, but despite their requests, Peter Davison has gone ahead and written his autobiography anyway. It wasn't the book they tried to stop it was more like the book they didn't want him to start. An aspiring singer-songwriter, once dubbed Woking's answer to Bob Dylan (by his mum, who once heard a Bob Dylan song), Peter actually penned a hit for Dave Clarke (still awaiting royalties) but soon swapped a life on the pub circuit to tread the boards.
From colonial roots – his dad was Guyanese and his mother was born in India – the family settled in Surrey where Peter's academic achievements were unspectacular he even managed to fail CSE woodwork, eliciting a lament from his astonished teacher ( All you have to do is recognise wood!
Despite this, Peter has secured his place in science fiction history, becoming the fifth Doctor Who, despite nearly turning down the role. The Time Lord connection continued with the marriage of his daughter Georgia to Dr Who number ten, David Tennant.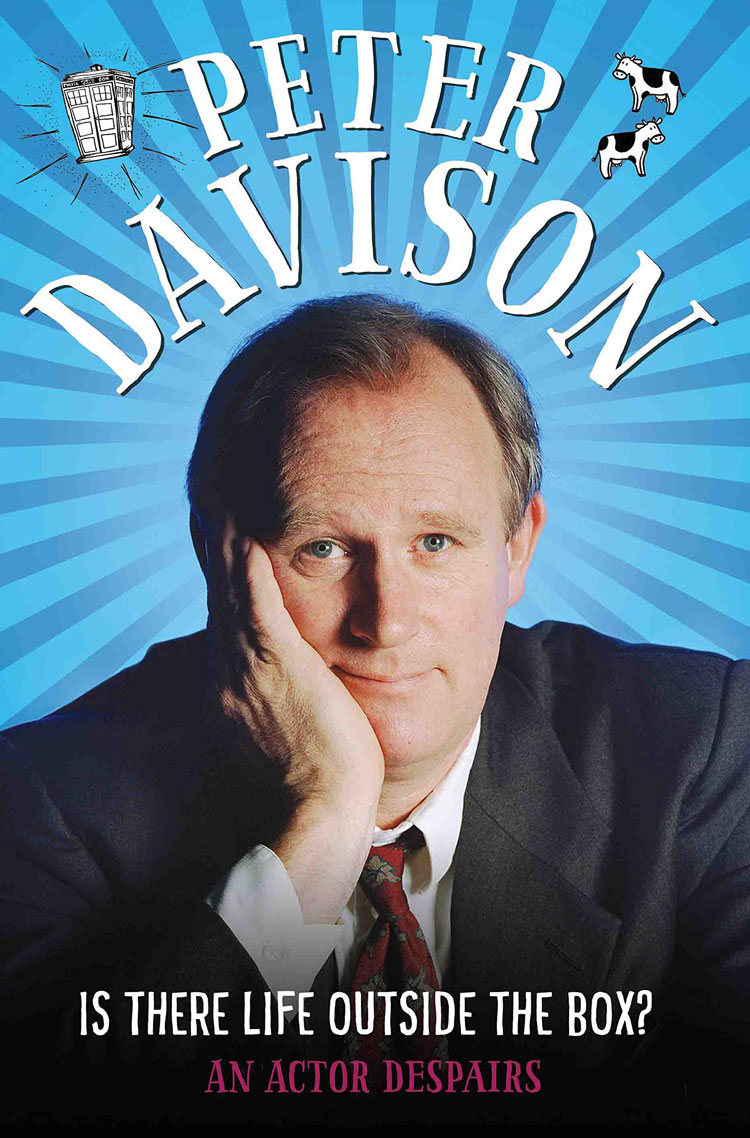 The artist formerly known as Peter Malcolm Gordon Moffett has starred in a number of television series includingLove for Lydia,A Very Peculiar Practice,At Home with the BraithwaitesandThe Last Detectiveand became a national treasure for having his arm up a cow in his role as Tristan Farnon inAll Creatures Great and Small. He was also in a Michael Winner movie…
He made his first stage appearance with an amateur dramatic company, but The Byfleet Players loss is now the West End s gain as he now has a number of musicals to his name, including Legally Blonde,Chicago and Spamalot. Most recently he starred in the box office record breaking Gypsy where he rubbed shoulders backstage with Dames Meryl Streep, Maggie Smith and Judi Dench all asking him for directions to Imelda Staunton's dressing room.
One thing is for sure: of all the British screen and stage actors of the last fifty years, Peter Davison is certainly one of them and, within these pages, intrepid readers will at last have the dubious honour of sharing in his life and times as he despairs over whether there truly ever can be life outside the box.