Important Information on Toys R Us Ordering
We understand there may have been a problem with orders placed on Friday 6th November
If your order status still says "submitted" you may want to contact toys r us to see if your order has registered correctly.
---
When checking the toys r us website please check the individual product pages for stock, the search pages and front pages dont always reflect the accurate stock position with many items actually being in stock for delivery.
When Checking stock availability in-store it maybe worth ringing as it takes a while for the system to update.
Remember delivery over £29.99 is free so you can order in several deliveries if required.
To see the 5.5″ Collectors series click Here
To see the Flight Control Tardis click Here
To see the new 3.75″ Figures click Here
---
The new collectors series will be fully available in store from November although some items will be available separately before then online at www.toysrus.co.uk (dates for each will vary so please keep your eyes peeled.)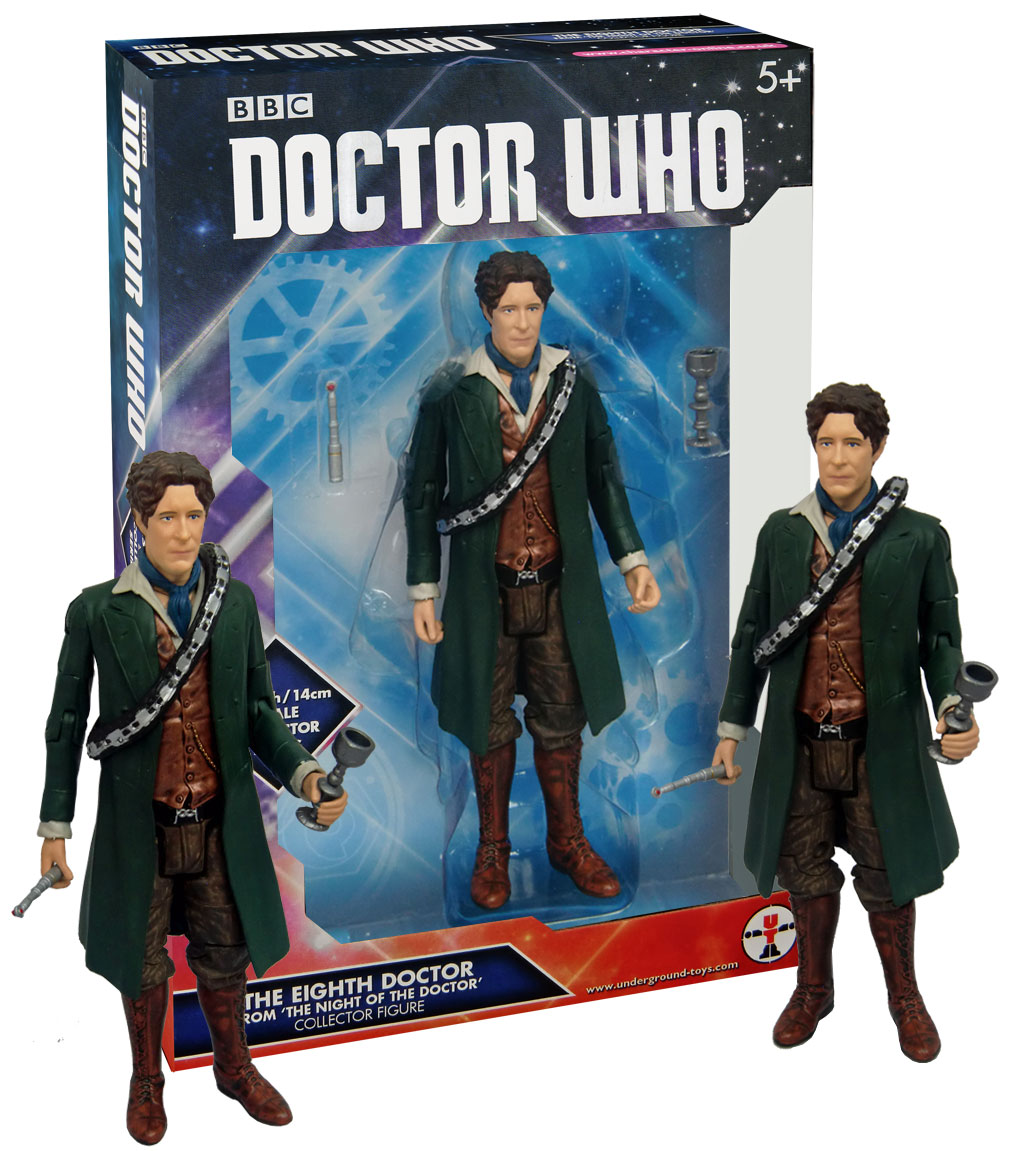 This is an official UK press release from Character/Toys r Us/Evolution PR
Exclusive toy range launches and includes a never before seen Eighth Doctor Figure!
Toys "R" Us has linked up with Character Options to bring to Doctor Who fans young and old a very special collector's series of figures that will be available only in Toys "R" Us Stores in the UK.
The new collection of 11 Figures has launched and will be displayed in brand new resealable packaging that allows the figures to be enjoyed out of pack while also storable in pristine condition.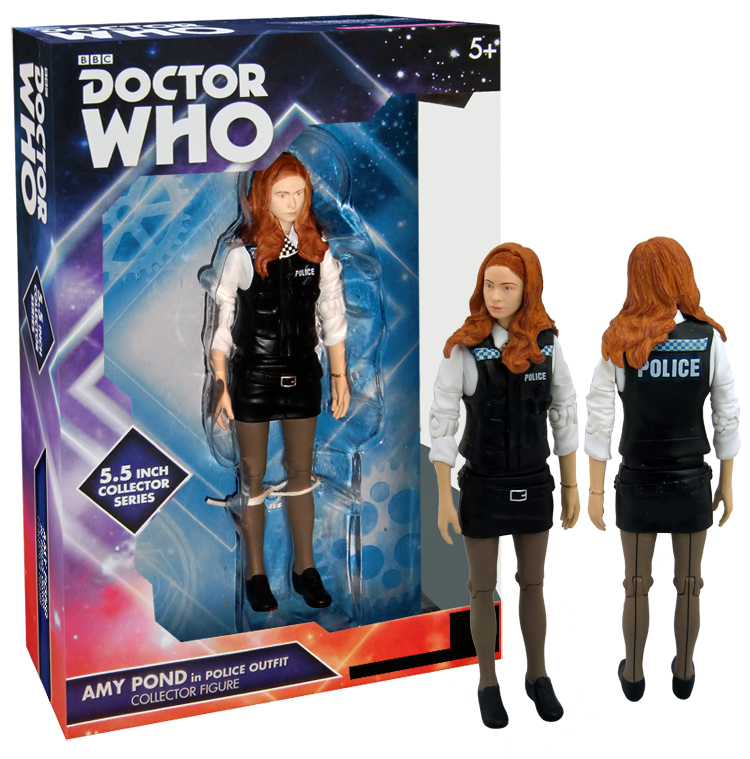 The new 5inch figure series has been created in response to the great demand from Doctor Who fans who are eager to see the return of the highly details larger format. It will include:
Clara Oswald (played By Jenna Coleman) – the most recent time travelling companion of The Doctor
Rose Tyler (played By Billie Piper) with K9
Amy Pond (played by Karen Gillan) in her famed police outfit
Three separate Eleventh Doctor figures (played by Matt Smith): One in purple Jacket , another donning a cowboy hat as in Doctor Who – A Christmas Carol, and finally a classically posed Eleventh Doctor with a his ubiquitous Sonic device
Four versions of the current and Twelfth Doctor (played by Peter Capaldi) are also part of the line-up. Known for being a rather dapper Time Lord, there is a choice of figure in White, Black, Purple or Polka Dot shirt.
And last but definitely not least a brand new Eighth Doctor figure (played by Paul McGann) and as seen in the episode Night of The Doctor. The Eighth Doctor has never before been seen in the 5 inch figure format and so this piece it bound to whip up a storm with fans.
What's more, to add variety to this stunning Collector's series, four 3.75 inch Wave 4 figures will also be available.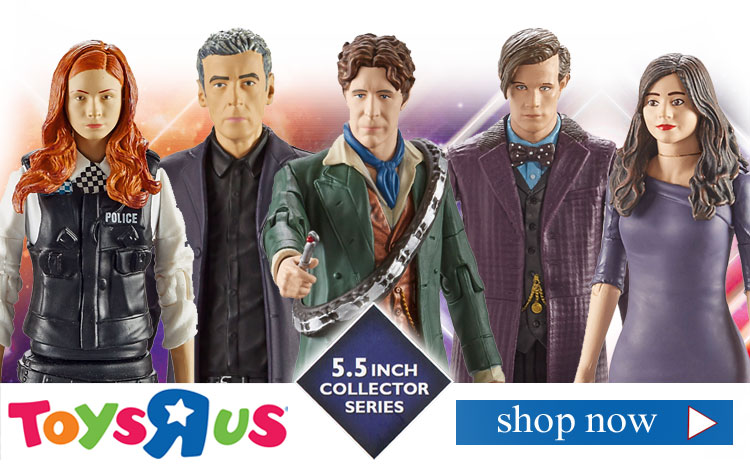 Al Dewar, Product Development Director, Character Options commented: "This collector's series is really special.
The fans have been requesting a return to the 5.5 inch format for a long time and in producing this collection I feel we have brought to them exactly what they have been demanding. The most exciting part for me however, is the creation of the Eighth Doctor figure, which is often seen as the missing piece for the true Doctor Who collector."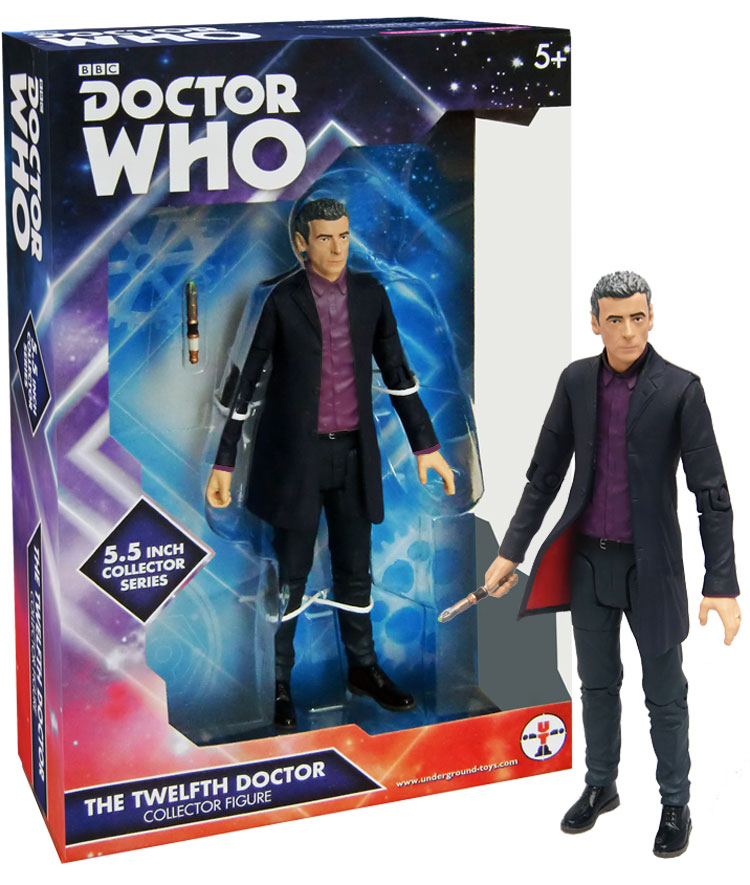 Mike Coogan, Marketing & eCommerce Director, Toy "R" Us further commented: "Toys "R" Us has a particular affinity with the Doctor Who fan and each year we like to bring to them something that they could not get anywhere else. This new series is exceptional and I believe one of the most comprehensive collector's series to date – It will be an instant hit with all collectors."
---