IDW Doctor Who Volume 3 Issue 1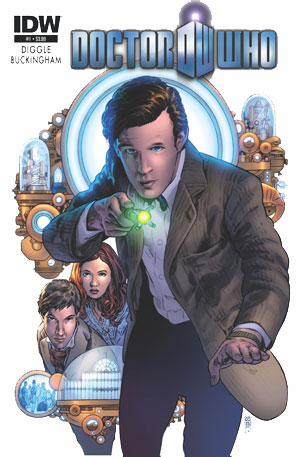 IDW Doctor Who Volume 3 Issue 1
The Doctor is back! Welcome to a new, exciting era for everyone's favorite Time Lord, as New York Times bestselling writer Andy Diggle (The Losers) pilots the TARDIS as the ongoing series architect.
Joining him for this first arc is Eisner Award-winning artist Mark Buckingham (Fables), who also will provide covers for the series. Geronimo!
IDW Publishing currently publishes a wide range of comic books and graphic novels including titles based on Angel, Doctor Who, GI Joe, Star Trek, Terminator: Salvation, and Transformers.
Full details can be found at www.idwpublishing.com
You can buy issues on-line at the IDW Shop (some regional restrictions can apply) or you can buy digital versions of this and all previous graphic novels from www.idw.comixology.com.
You can also see previews of IDW graphic novels at www.issuu.com