IDW Doctor Who Volume 2 Issue 08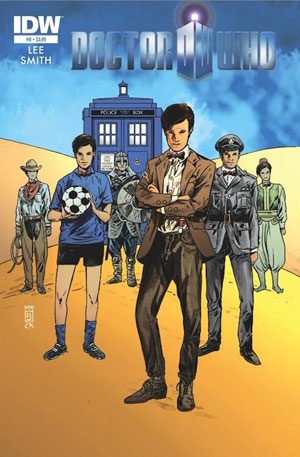 IDW Doctor Who Volume 2 Issue 08
The stunning conclusion of "When Worlds Collide"!
Can the Doctor find his TARDIS in time to keep the amusement park planet from being destroyed?
Or are Amy, Rory, and everyone else there doomed?!
Find out from the world-class creative team of Tony Lee and Matthew Dow Smith!
IDW Publishing currently publishes a wide range of comic books and graphic novels including titles based on Angel, Doctor Who, GI Joe, Star Trek, Terminator: Salvation, and Transformers.
Full detail can be found at www.idwpublishing.com
You can buy issues on-line at the IDW Shop (some regional restrictions can apply) or you can buy digital versions of this and all previous graphic novels from www.idw.comixology.com.
You can also see previews of IDW graphic novels at www.issuu.com