IDW Doctor Who Volume 2 Issue 04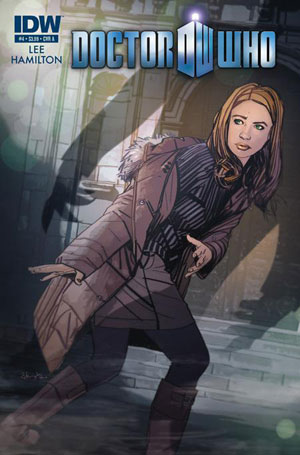 IDW Doctor Who Volume 2 Issue 04
"Ripper's Curse," Part 3 of 3: Mary Kelly's dead, but was she supposed to die?
In a changing future, the Doctor discovers his actions have led to a larger number of "canonical" Ripper victims—and that Amy is remembered as the next to be murdered…
Can they find her before the future becomes real?
IDW Publishing currently publishes a wide range of comic books and graphic novels including titles based on Angel, Doctor Who, GI Joe, Star Trek, Terminator: Salvation, and Transformers.
Full detail can be found at www.idwpublishing.com
You can buy issues on-line at the IDW Shop (some regional restrictions can apply) or you can buy digital versions of this and all previous graphic novels from www.idw.comixology.com.
You can also see a preview of IDW graphic novels www.issuu.com