IDW Doctor Who Volume 2 Issue 03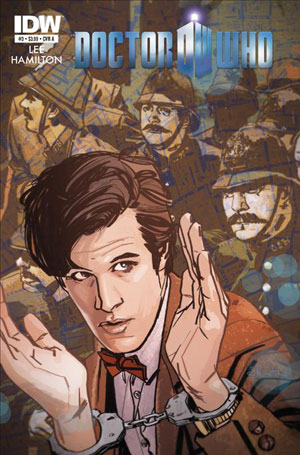 IDW Doctor Who Volume 2 Issue 03
"Ripper's Curse," Part 2 of 3: Jack The Ripper has been caught!
And even the Doctor has trouble talking his way out of this one!
But why is the true Ripper following Amy? What is her connection to Mary Kelly?
And how has Rory become the chief of police?
IDW Publishing currently publishes a wide range of comic books and graphic novels including titles based on Angel, Doctor Who, GI Joe, Star Trek, Terminator: Salvation, and Transformers.
Full detail can be found at www.idwpublishing.com
You can buy issues on-line at the IDW Shop (some regional restrictions can apply) or you can buy digital versions of this and all previous graphic novels from www.idw.comixology.com.
You can also see previews of IDW graphic novels at www.issuu.com