IDW Doctor Who 11 Volume 2 Issue 01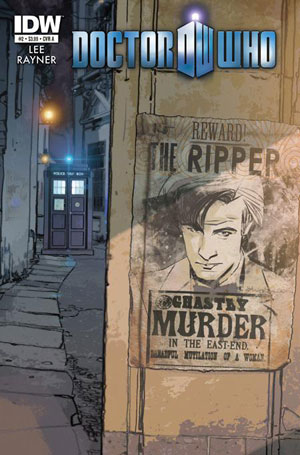 IDW Doctor Who 11 Volume 2 Issue 02
"Ripper's Curse," Part 1 of 3: This is it!
No alternate worlds, no dreams or virtual cities—it's the first time ever that the Doctor goes up against JACK THE RIPPER!
When the Doctor, Rory, and Amy find themselves in Whitechapel in 1888, they become part of a murder hunt for Jack himself—or should that be Jack ITself?
IDW Publishing currently publishes a wide range of comic books and graphic novels including titles based on Angel, Doctor Who, GI Joe, Star Trek, Terminator: Salvation, and Transformers.
Full detail can be found at www.idwpublishing.com
You can buy issues on-line at the IDW Shop (some regional restrictions can apply) or you can buy digital versions of this and all previous graphic novels from www.idw.comixology.com.
You can also see previews of IDW graphic novels at www.issuu.com