Hero Collector 7 Pin Badge Set Revolution of the Daleks

Available to order in the UK from www.shop.eaglemoss.com
Hero Collector Eaglemoss will be launching the very first merchandise tie-in to the Doctor Who Festive Special, Revolution of the Daleks, with a brand new Chibi Pin Badge Box Set, available to pre-order now.
The Chibi Pin Badge Box Set includes seven high-quality metal pin badges, depicting the Doctor (Jodie Whittaker) in her prison uniform, the new Revolution Dalek, and five other characters from the special, all in an adorable chibi-style!
These badges make the perfect addition to any outfit, and a great gift for the coming festive season.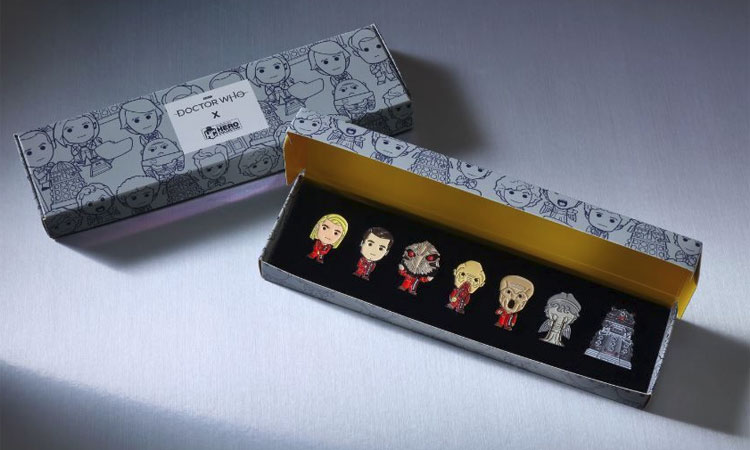 The Doctor Who Festive Special will see The Doctor locked away in a high-security alien prison, while her friends Yaz, Ryan, and Graham are left stranded on Earth. It's not easy for the trio to return to normal life, especially when they discover a disturbing plan afoot – but how can you fight a Dalek, without the Doctor?
The Revolution of the Daleks Chibi Pin Badge Set will launch on New Year's Day, and is available to pre-order now on the Hero Collector website.