Hero Collector Pin Badge Box Set Classic Doctors #2
Available to order from www.shop.eaglemoss.com
Add a sophisticated look to your outfit with this exclusive Pin Badge Box Set: Classic Doctors #2 in a cute chibi-style art from our Doctor Who Pin Badge Collection!
This exclusive Pin Badge Box Set collects 7 individual pin badges featuring every classic Doctor from the Doctor Who series.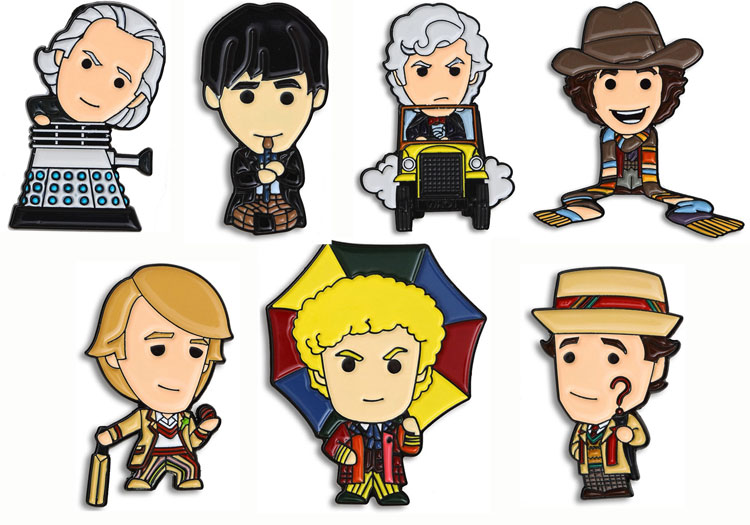 This box set contains the First Doctor piloting a Dalek shell, the Second Doctor with his recorder, the Third Doctor driving his car Bessie, the Forth Doctor with his famous scarf, the quintessentially british Fifth Doctor gearing up for a game of cricket, the Sixth Doctor portrayed by the famous Colin Baker and the Seventh Doctor with his classic question mark umbrella.
Each pin badge is made from a high-quality metal and presented in a beautiful chibi-styled box, that will make it the perfect gift for any Doctor Who fan to either wear or have on display at home!
Collect all your favourite Doctor Who aliens in a cute chibi-style!