Half Moon Bay Doctor Who Washbag – Tardis
Available to order from www.amazon.co.uk
This Doctor Who wash bag is perfect for storing all of the essential toiletries whilst travelling and its boxy, even shape means it's possible to take everything you need for a magical trip away. The washbag is water resistant and easy to wipe down.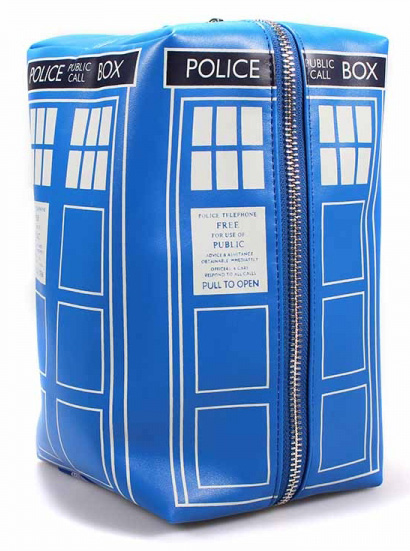 It features the iconic Tardis in white on a blue background, has a zip to close and features a silver zip pull embossed with the Time Lord symbol. The deep blue inner lining is printed with a repeat design of various cogs from the Tardis. A wonderful gift for any Doctor Who fan and a great addition to a display.
You can see all available Half Moon Bay Doctor Who items Here.