H Grossman Doctor Who Gift Set – Pictures / Video
H Grossman Doctor Who Gift Set
Price £9.99 Out Now
This awesome Doctor Who Gift Set from HGL is perfect for Dr Who fans that can't wait to get their hands on everything from the popular BBC science fiction TV show.
Our own packaging image….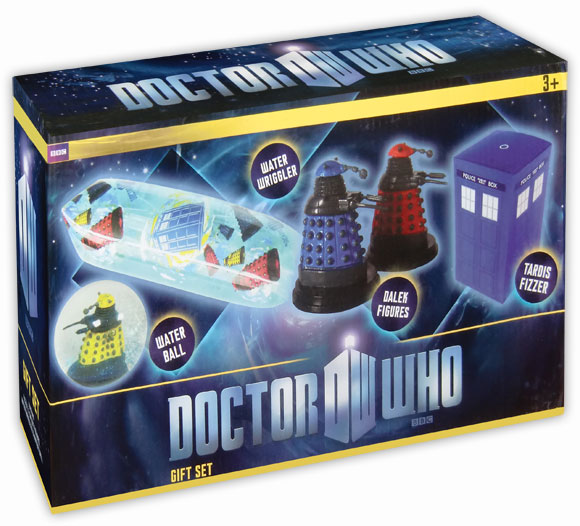 This awesome Dr Who Gift Set contains a collection of Dr Who toys and figures, perfect for collectors and fans of Dr Who paraphernalia and memorabilia.
And this is what the fizz pod does…
Contents include Dr Who Water Ball, Dr Who Water Wriggler, 2 awesome Dalek figures and a cool Tardis fizz Pod containing an additional hidden mystery figure from the Dr Who series inside.