Harrops Line-up in 2020 – Aggedor
From their facebook page
Our Aggedor figurine from The Curse of Peladon was due to be released in April, but for obvious reasons this has now been delayed, hopefully only until the end of May.
However, just to whet your appetites here is the first image i've released of our fully completed and painted Aggedor the Royal Beast of Peladon!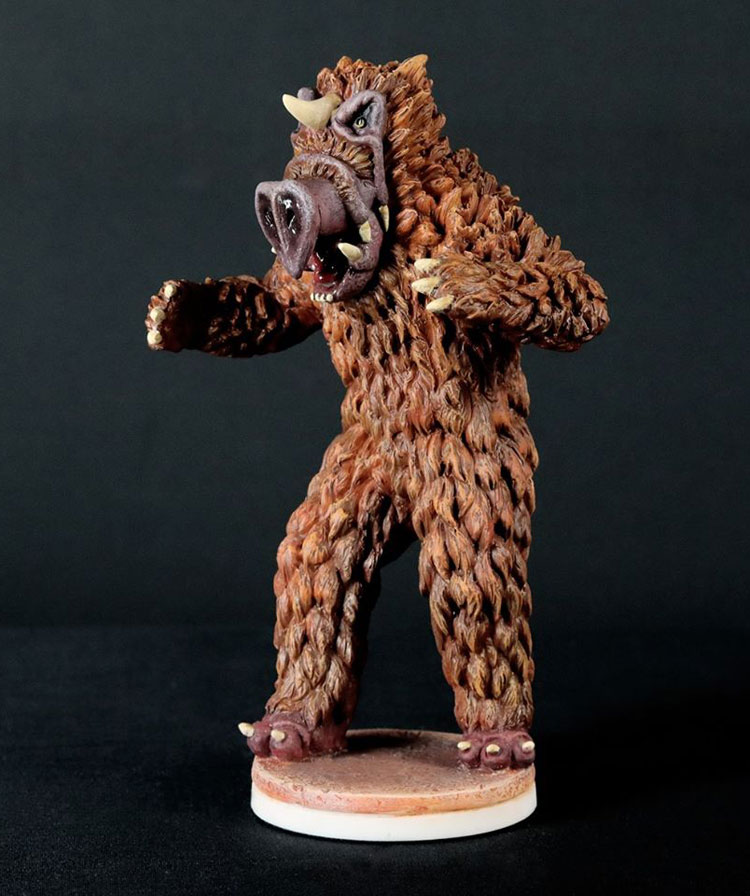 ---
Previous posts:
Sculpts of Aggedor the Royal Beast of Peladon and Lord Izlyr the Ice Warrior, both taken from 1972's 'The Curse of Peladon'a and finished Gravis which should be up for order on Friday 28th February.
In response to comments the antennae have now been straightened. The new image is directly below with the original image below that.