Galaxy 4 Deborah Watling Event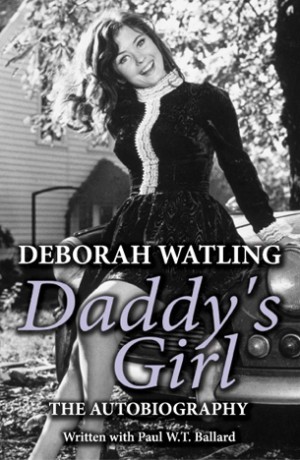 Deborah Watling and Victor Pemberton
Promoting DADDY'S GIRL and THE RADIO SCRIPTS
Saturday 22 May 2010
Actress DEBORAH WATLING and script editor VICTOR PEMBERTON will be visiting the GALAXY FOUR shop courtesy of FANTOM FILMS on SATURDAY 22 MAY 2010 to meet fans and sign autographs.
Deborah will be promoting her new autobiography DADDY'S GIRL and Victor will be signing copies of his book THE RADIO SCRIPTS.
The signing runs between 11am and 1pm and entry is by purchase of at least one title. Photographs will also be on sale and Deborah and Victor will be happy to sign one personal item for each qualifying purchase made.
If you can't make it, you can pre-order signed copies of both books via the GALAXY FOUR
website. An audio version of Deborah's book will also be available.
You can see full details of other Doctor Who related books, Cd,s and autobiographies at www.fantomfilms.co.uk