Full size Paradigm Dalek from This Planet Earth
Full size Paradigm Dalek from This Planet Earth
This Planet Earth are currently the only company with a license to produce full size Daleks, including those from The new series, classic series and the two films starring Peter Cushing.
Each Paradigm Dalek comes with a certificate of authenticity with holographic sticker for security and also an individual selection of photos of your Dalek in various stages of it's creation. This future collectable represents the pinnacle of our 18 year endeavour to make available the things that dreams are made of.
The Daleks produced are built using measurements, reference and castings from an original screen used BBC Paradigm Dalek. We have had access to three of the originals.
As with the originals, the Paradigm Daleks skirt section splits front and back enabling it to be taken through a standard sized house door.
For ordering information and more pictures on this, and other products including K9, a Full and half Size movie Tardis and the new Weeping Angels please visit the This Planet Earth Website Here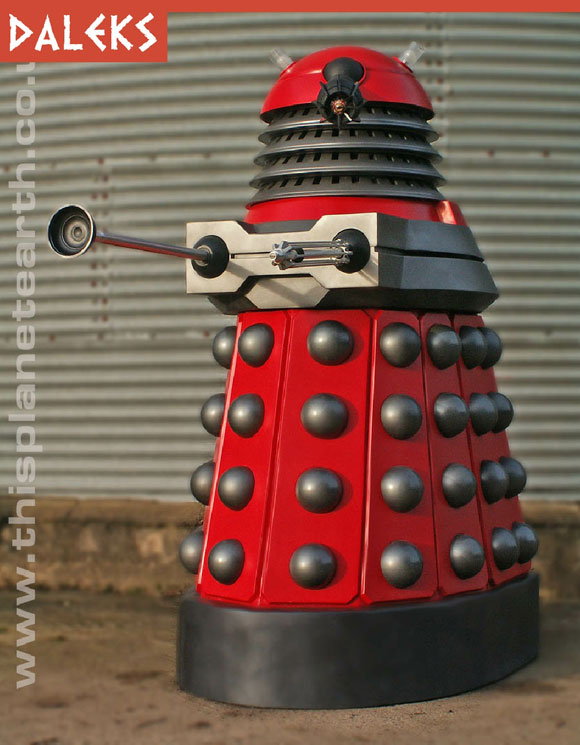 Image copyright This Planet Earth.