First Look at Doctor Who Funko's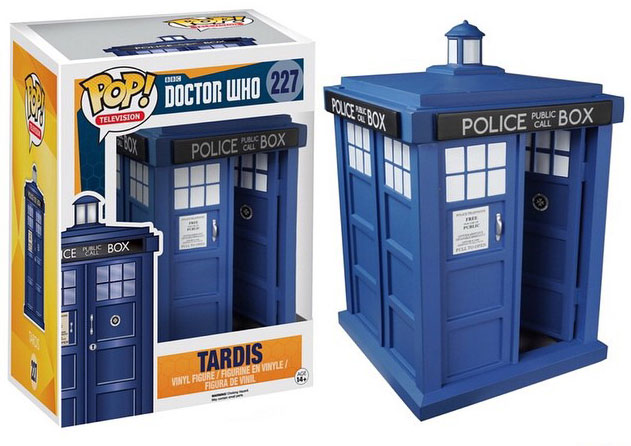 Available to order in the UK from www.forbiddenplanet.co.uk

Also available to order in the UK from www.bbcshop.com

Additionally available to order in the Uk from www.forbiddenplanet.com

Available to order in the USA from www.thinkgeek.com

Also available to order in the USA from www.amazon.com

Additionally available to order in the USA from www.entertainmentearth.com

Available to order in Australia from www.popcultcha.com
Several new Doctor Who Funko's are on display at the 2015 New York Toy Fair including the 4th, 10th and 12th Doctors, The Tardis and Adipose shown here.
Others due are the 11th Doctor , Dalek, Cyberman and Weeping Angel. (some hidden from view in the image)
Keys rings are also on show.
The figures are due in August
Images used with permission of www.popvinyls.com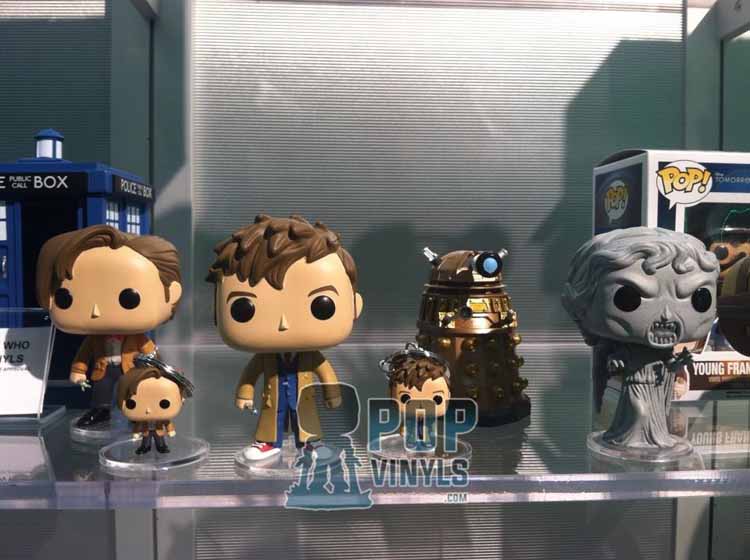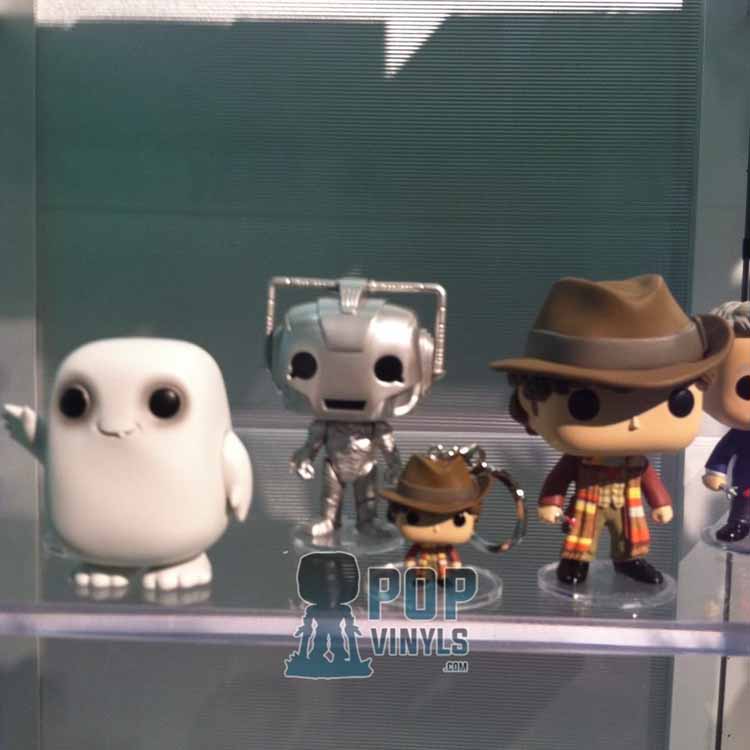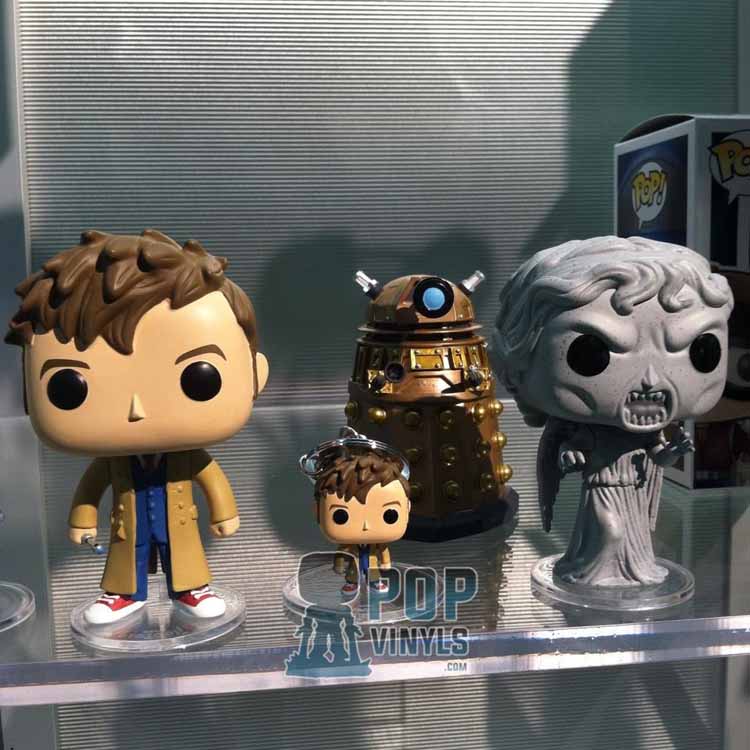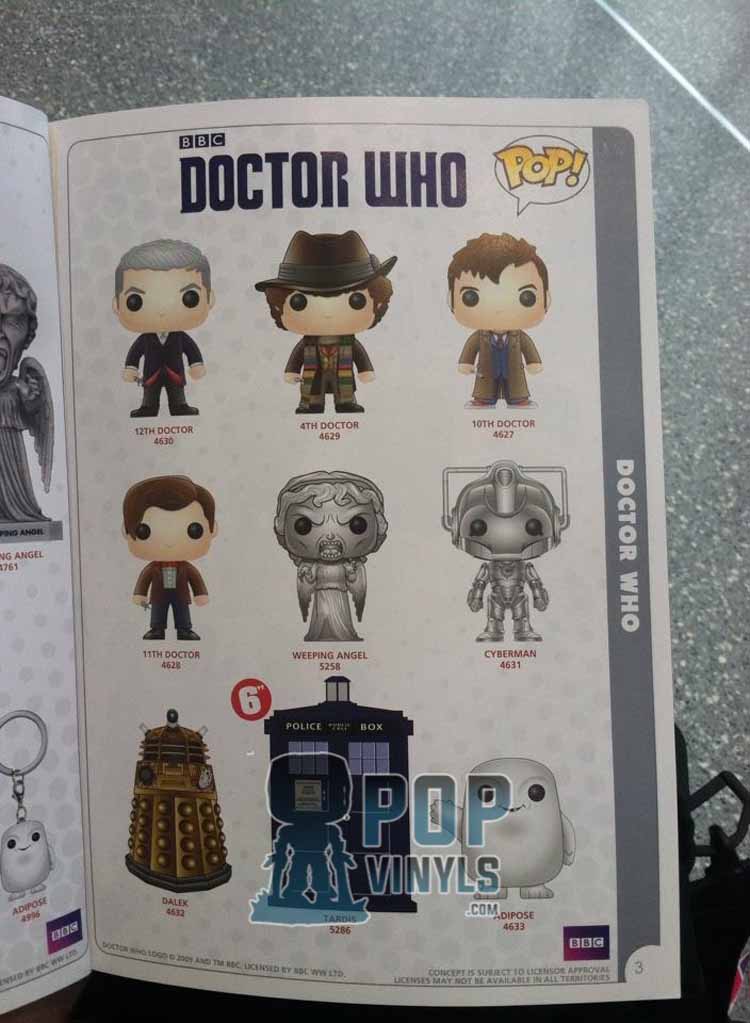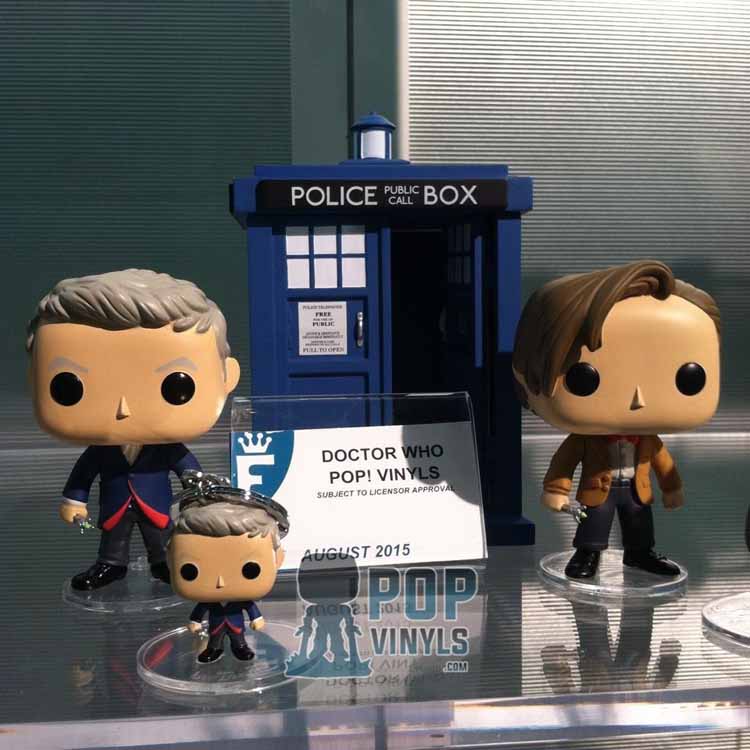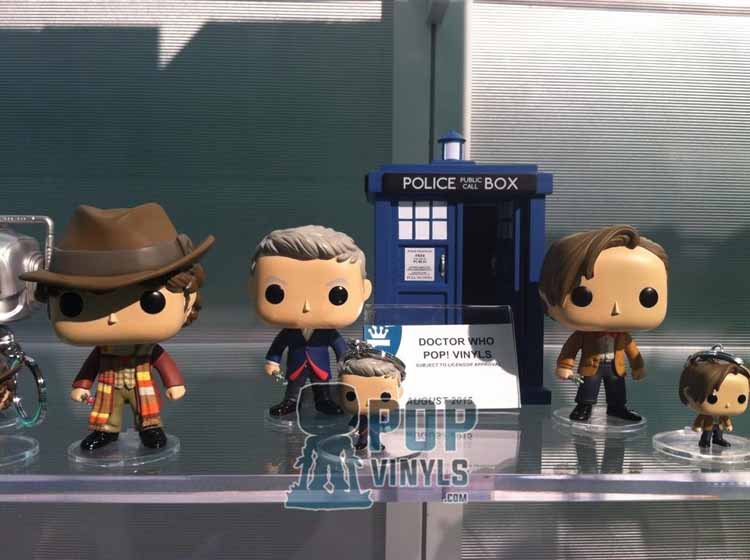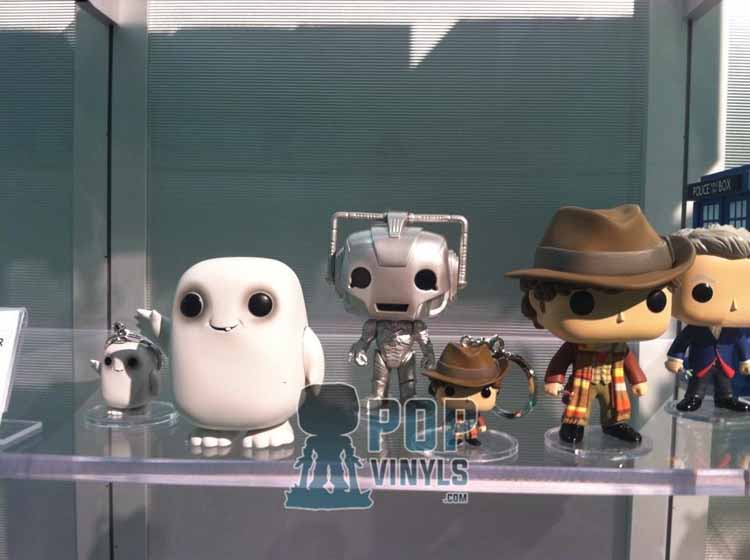 Image use with permission of www.toynewsi.com