Figurine Collection Magazine Tardis Console #4 The 12th Doctor
Available to order from www.shop.eaglemoss.com
Use our code WHOS12 on your basket page for 12% off
---
Also available to order from www.forbiddenplanet.com
Please note this does not come with the plastic casing as listed on the Eaglemoss site
The Twelfth Incarnation of Doctor brought back the original look of TARDIS console model as the next Special Edition of our Doctor Who Figurine Collection!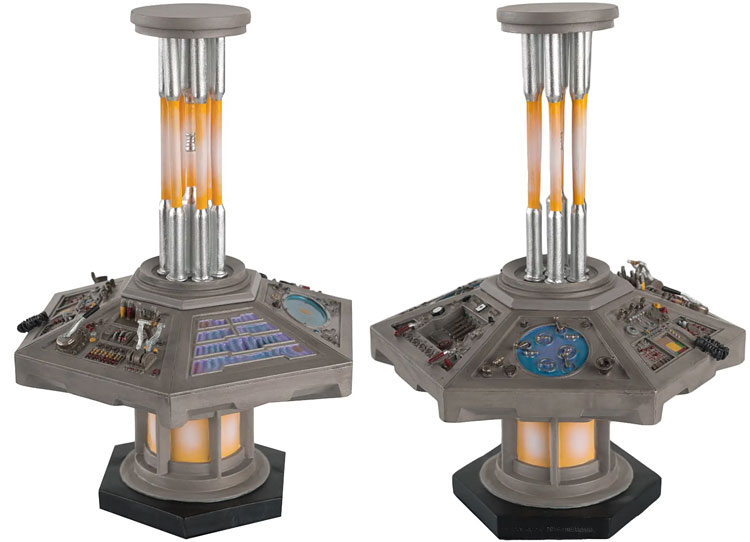 The Tardis Console Model: The Twelfth Doctor returns to the look of the original designs. Inspired by recent technologies such as the Hadron Collider, the new console feels more like a computer with six sides and no large clunky panels separating the panels like in the previous two designs. The central time rotor that moves the Tardis is much higher than in the original models as it connects the console with the roof of the console room.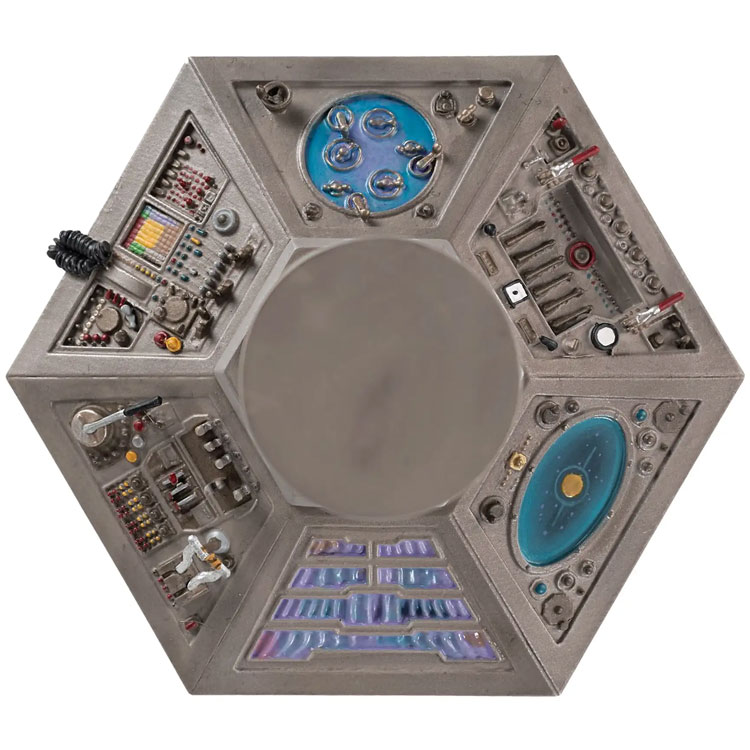 This Tardis Console Model: The Twelfth Doctor, made from a high-quality polyresin, meticulously recreates the console as seen in the Series Eight starring Peter Capaldi as the Twelfth Doctor. The model was carefully hand-painted to capture the darker grey colour of the console and every button, switch and panel that brings to life the console that served the Doctor until his reincarnation as Thirteenth Doctor in Series Eleven.
Product Features:
The console measure approx 16.5 cm tall
Material: Metallic Resin, carefully produced in 1:21 scale
Hand-painted for incredible detail
Great gift for Doctor Who fans
The Tardis Console Model comes complete with a magazine detailing this console's place in history, its functionality and use in the adventures.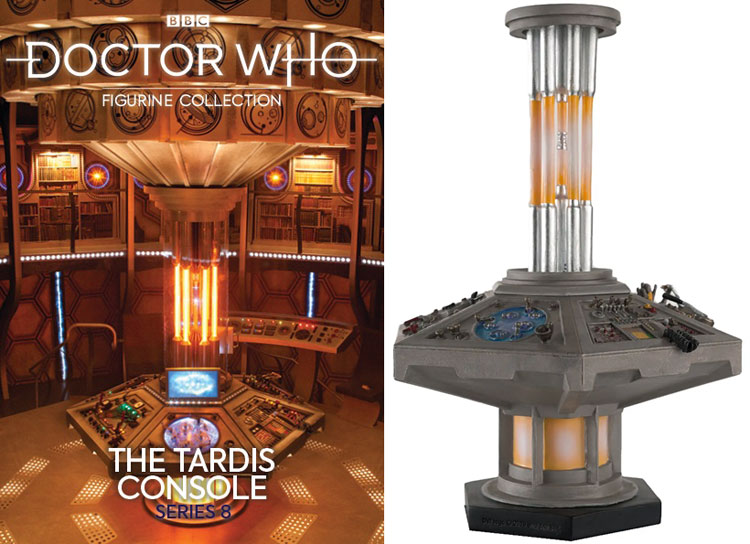 ---
From daz.
Here are my images and guide.
I have taken a shot of all the current consoles together too as I know people are asking to compare them.
The acetate measurement is 74mm by 125mm. See image for further clarity…
Instructions.
Basically, you first push some of the acetate between the back tubes so it then stays in place from the right. Use the inner circle at the top of the column as your guide so the acetate remains inside it to very edge.
Then curve the acetate around the tubes from back to front (so left then round to the right), returning to the back where you can then stick it together with thin pieces of sellotape.
If you look closely there is a slight gap but the tube looks fine from a distance. It is trial and error so try and have patience. It's definitely worth doing it.
The one monitor test is just a copy from the front cover of the included magazine. A temporary fix until I get more creative at a later date.
Hope this helps.