Figurine Collection Magazine The Tardis Collection Issue 1

Available to order in the UK from www.shop.eaglemoss.com

Available to order in the USA from www.shop.eaglemoss.com/us
The TARDIS Police Box Collection, a new collection featuring the changing designs of the Doctor's time-space vehicle.
The first in the series features the Eleventh Doctor (Matt Smith)'s TARDIS from his debut 2010 series.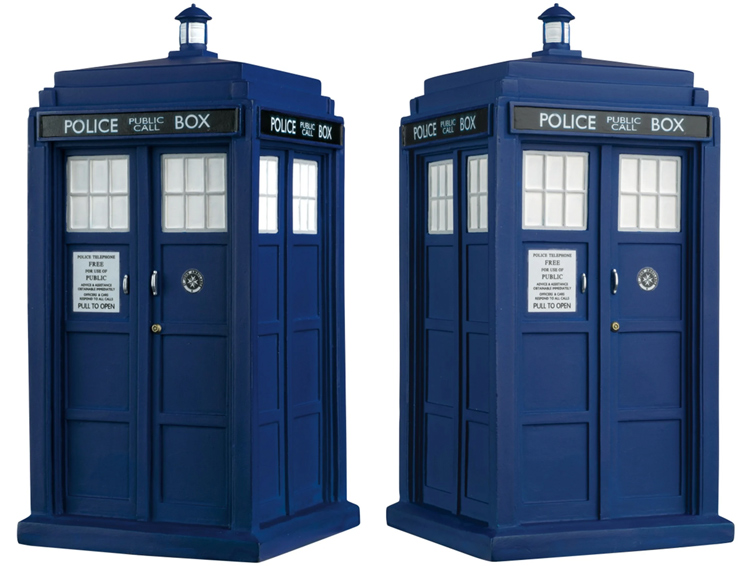 Instantly recognizable and beautifully blue, the TARDIS is the iconic time machine from Doctor Who. This model features the design used by the Eleventh Doctor (Matt Smith), as it appeared in his debut 2010 episode, The Eleventh Hour, and was created with the schematics used to build the actual TARDIS prop in the BBC TV series.
Time And Relative Dimension In Space! The Doctor's TARDIS has changed its design many times over 50 years of adventures – all in the iconic shape of a blue British police box. Now in retail-and-collector-friendly packaging, this series depicts the iconic time machine in highly detailed 1:21 scale.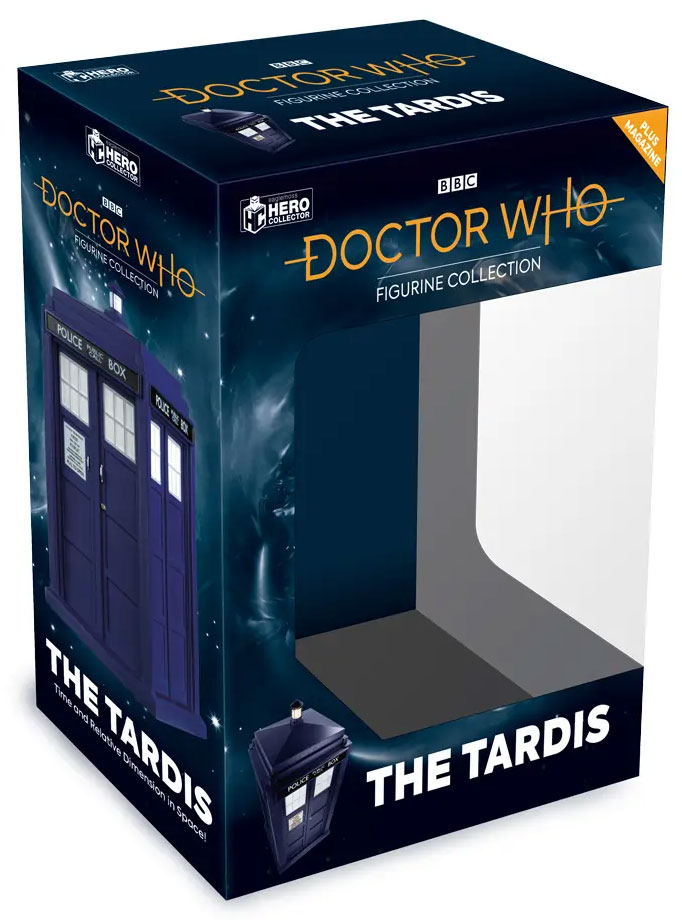 Product Features:
The TARDIS stands at approx 11.5cm tall
Material: Hand-Painted Resin, carefully produced in 1:21 scale
Hand-painted for incredible detail
Great gift for Doctor Who fans
The Eleventh Doctor's TARDIS Model comes complete with a 20-page magazine that looks at your model in more detail and the adventures the Eleventh Doctor has in his iconic iteration of the TARDIS.