Figurine Collection Magazine Tardis Console #7 8th Doctor

Available to order in the UK from www.shop.eaglemoss.com

Also available to order in the UK from www.forbiddenplanet.com

Available to order in the USA while stock last from www.things-from-another-world.com

Also available to order in the USA from www.entertainmentearth.com
The Doctor Who TV movie featured a new design for the TARDIS' interior, which now resembled a large pseudo-Victorian parlor littered with clocks, candles, bookshelves, and furniture. This console lay at its heart, enclosed by looming metal pillars and topped with a massive astronomical scanning system.
Inspired by H. G. Wells' The Time Machine, this console's steampunk sensibilities saw it revived in numerous audio books and novels starring the Eighth and Seventh Doctors.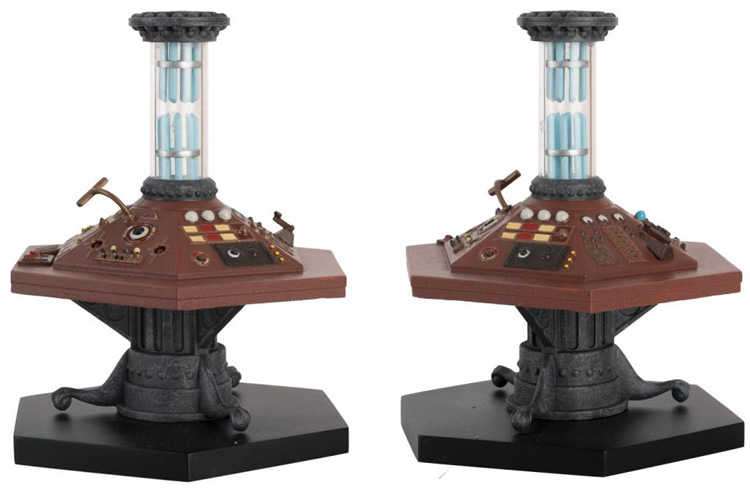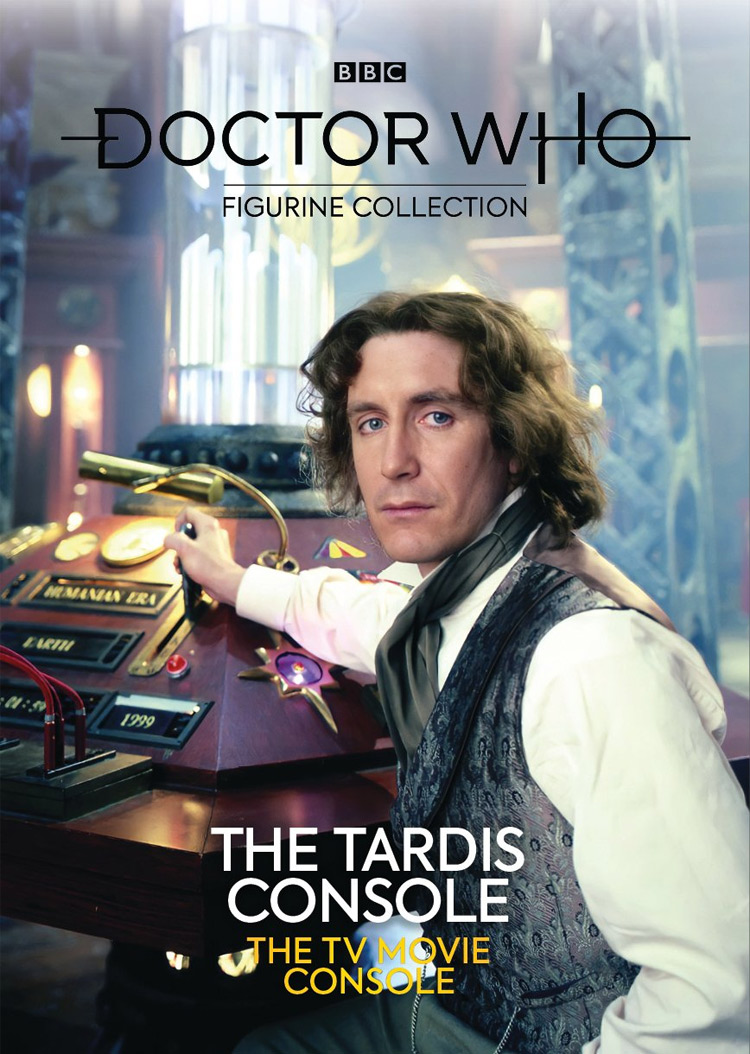 Please note if you have a pricing issue with this item please take it up with the relevant retailer.