Figurine Collection Magazine Issue 206 The Borad
Available to order from www.shopeaglemoss.com
The Doctor Who Figurine Collection part 206 features Borad from the 1985 Sixth Doctor (Colin Baker) adventure 'Timelash'.
An old enemy of the Doctor, Borad was the all-powerful dictator of the planet Karfel. A brilliant but unethical scientist, Borad fused himself with reptilian tissue to increase his own lifespan, hiding his hideous mutations from his subjects with clones and technological trickery.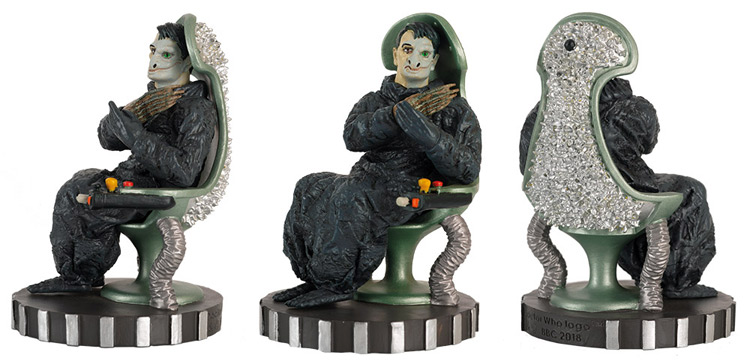 Borad used his Timelash technology to dispose of dissidents, sending them back in time to 12th century Scotland. His reign ended only once the Sixth Doctor revealed his evil deeds along with his true form, driving him into a fit of madness. Ultimately, Borad was hurled into his own Timelash and stranded in the distant past – where the Doctor thought he might have become the Loch Ness Monster!