Figurine Collection Magazine Issue 202 Salamander
Available to order from www.shop.eaglemoss.com
Also available to order from www.forbiddenplanet.com
The Doctor Who Figurine Collection part 202 features Salamander from the 1967 Second Doctor adventure 'Enemy of the World'.
A brilliant scientist, respected politician, and widely-loved philanthropist, Salamander was known to many as the "Shopkeeper of the World" for his work alleviating world hunger in the distant future of the year 2018. In truth, Salamander was a scheming, murderous mastermind bent on world domination… with an uncanny resemblance to the Second Doctor!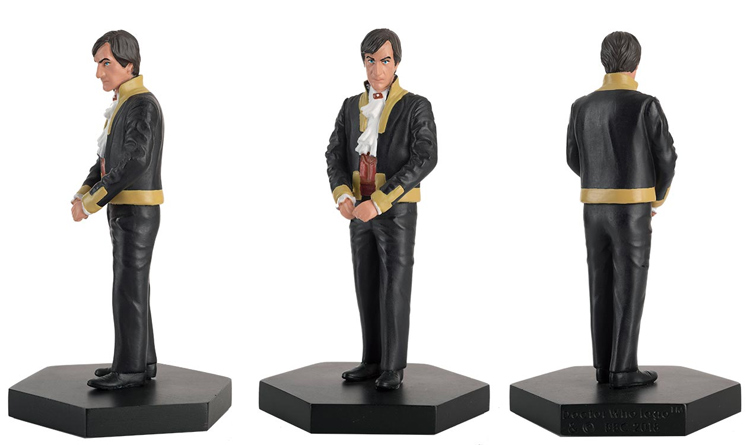 Played by Patrick Troughton in the same episode as the Second Doctor, Salamander even attempted to trick the Doctor's companions into taking off with him in the TARDIS. His full name, Ramón Salamander, was revealed only in a planned novelization of the episode – and later, in the Doctor Who comic story, 'The Heralds of Destruction'.
This highly detailed figurine comes complete with an authoritative magazine featuring behind-the-scenes stories on the show.