Figurine Collection Magazine Issue 179 River Song
Available to order from www.forbiddenplanet.com
This item will also be available at a later date from www.shop.eaglemoss.com
Celebrate over half a century of the BBC's hit series Doctor Who with a brand new magazine and figurine series that covers every year of Doctor Who history, including all the Doctors and all the greatest monsters from Daleks to Weeping Angels.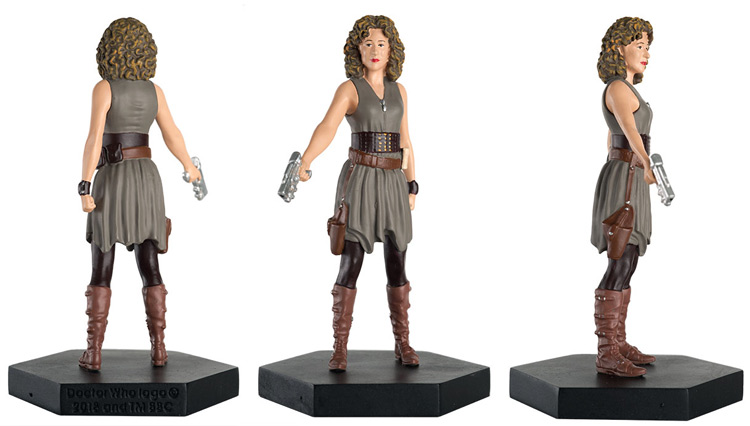 The Doctor Who Figurine Collection part 179 features River Song as portrayed by Alex Kingston in the 2011 Eleventh Doctor adventure "A Good Man Goes To War".
The Doctor assembles an alien army to fight the Battle of Demons Run, and we finally discover who River Song really is…
The figurine comes with a fully illustrated 16-page magazine looking behind the scenes at the character.