Figurine Collection Magazine Issue 203 Primord
Available to order from www.forbiddenplanet.com
Newly Colourised Cover by Clayton Hickman.
The Doctor Who Figurine Collection part 203 features a Primord from the 1970 Third Doctor (Jon Pertwee) adventure 'Inferno'.
Mutated and violent beast-creatures, the Primord were created when humans came into contact with a mysterious green ooze, released from the depths of the Earth. Project Inferno was intended to harness the boundless energies of the planet's core – but as drilling intensified and the Primord grew in numbers, it was up to the Third Doctor to descend into the Inferno!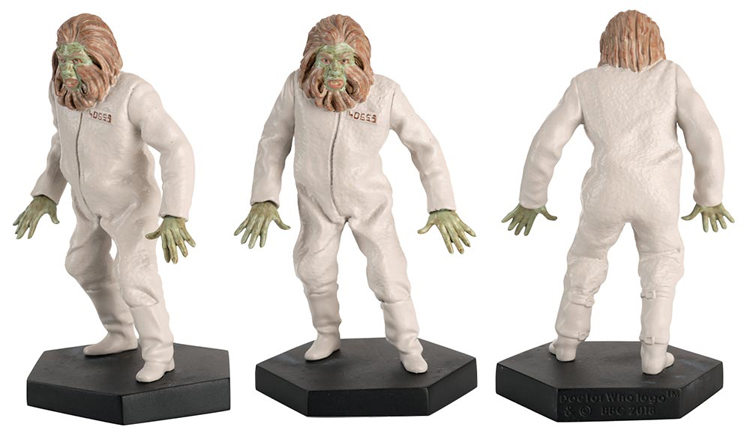 Primord hunted in packs, seeking to convert other humans using the mysterious ooze, and were all but immune to heat and physical harm. Their one vulnerability was extreme cold – a fact that the Doctor exploited to destroy the former Professor Stahlman with a fire extinguisher.