Figurine Collection The Cybermen A Closer Look
With Thanks to Eaglemoss
Many of you will have already heard of this set when first announced but we can now take a closer look.
Aimed at the causal buyer or collector this set features Cybermen from The Tenth Planet, The Moonbase, The Wheel in Space and The Invasion. It looks as if this set may be the first of a series featuring the Cyberman as they evolve.
The box is bigger than you might expect, very sturdy made with thick glossy card with each cyberman having its own "cut out" to represent The Tomb of The Cybermen. The figures are held in place by a moulded overlay so no wires to remove. The magazine back is used as the backdrop.
This set is available to order from www.shop.eaglemoss.com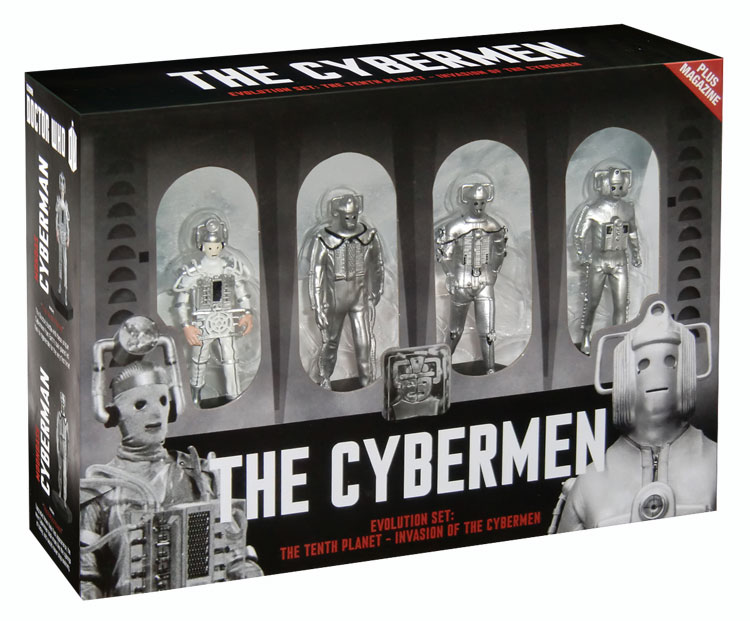 The Cybermen themselves are the same as the previous figurine collection releases.
For those who may not be familiar with this range each figurine is produced in 1:21 scale (approximately 4 inches tall) and hand painted.
The original run of 80 figurines has had several extensions and now stands at 180.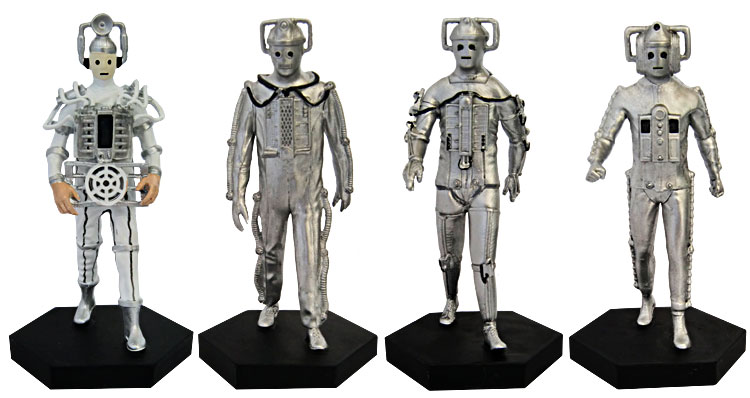 The magazine supplied is a full sized almost Bookazine with nearly 50 pages. It features in-depth articles on each Cyberman in this set, behind the scenes photos and a brief history of the Cybermen right up to The Doctor Falls.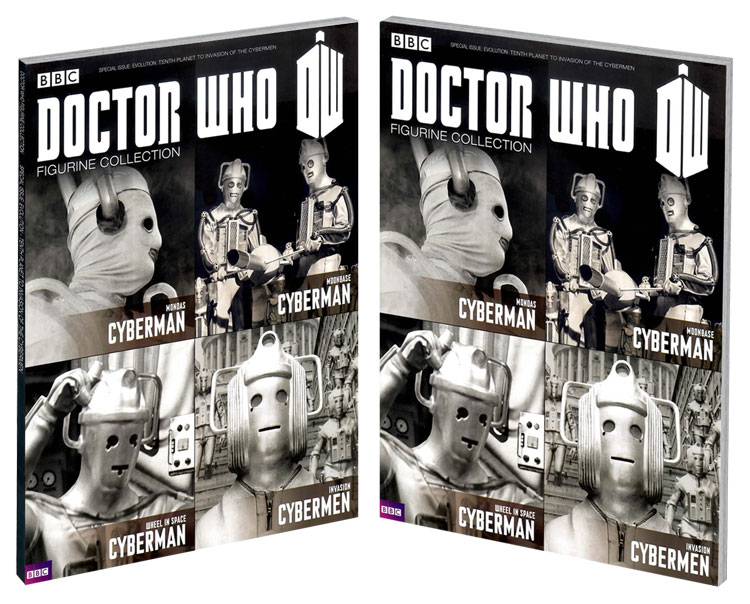 The official text…
Join the Doctor's adventures with this fantastic Doctor Who Cybermen Figurine Boxset.
Collected together for the first time, the evolution of the Android army in one Doctor Who box set. These Cybermen figures of the Mondas, Moonbase, The Wheel in Space and The Invasion Cyberman all stand approximately 10 cm tall, and each is displayed on a base to show them off!
Show off your passion for the sci-fi TV series with this Evolution Set: The Tenth Planet – Invasion Of The Cybermen and it to your Doctor Who Figurine Collection.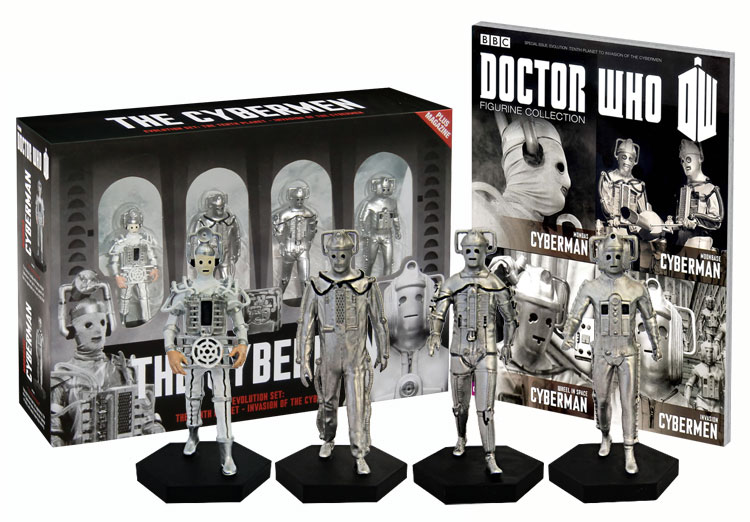 ---
Also Available…
Collected together for the first time, the four modern era Doctors of the Doctor Who Figurine Collection!
Accompanied with a 52-page collector's magazine that gives you essential information about the featured characters and reveals the inside story of Doctor Who.
This set is available to order from www.shop.eaglemoss.com