Figurine Collection Magazine Companion Set #10 8th Doctor
Available to order from www.bigfinish.com.
---
Also available to order from www.shop.eaglemoss.com and www.forbiddenplanet.com
This three-figurine box-set unites the Eighth Doctor (Paul McGann) with Liv Chenka (Nicola Walker) and one of the Master's Dalek allies from the Big Finish audio plays.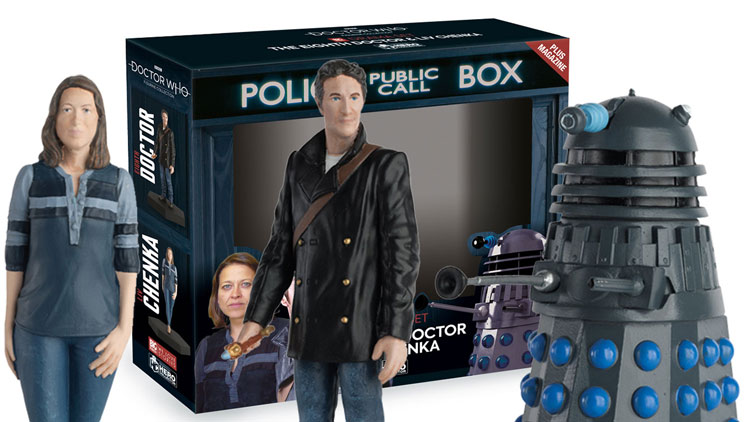 The Eighth Doctor appears in more-informal attire than his debut TV Movie appearance,with satchel and sonic screwdriver. Med-tech Liv Chenka is dressed as she appears on the cover of Big Finish drama Dark Eyes 2 (below). The accompanying Dalek features a different colour scheme to those seen in the TV series, with blue hemispheres over a grey shell.