Fantom Films Who Girls Calendar 2013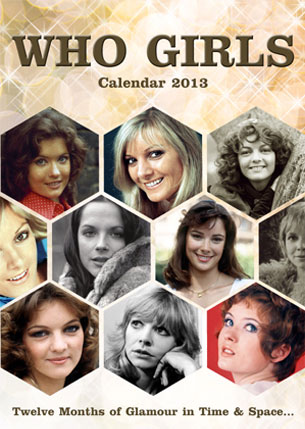 Fantom Films Who Girls Calendar 2013
A glorious celebration of the most glamorous travellers in time and space…
Twelve stellar images featuring ANNEKE WILLS, DEBORAH WATLING, KATY MANNING, MARY TAMM, SARAH SUTTON and NICOLA BRYANT.
All photographs have been fully endorsed and approved by the actresses featured.
Each calendar ordered directly through their website www.fantomfilms.co.uk will come signed by one of the ladies featured!
Fantom Films starting running hugely successful independent one day events in June 2008, with a cast and crew reunion of FURY FROM THE DEEP at The Tabard Theatre in Chiswick.
They now run around 6-7 themed single day events a year at their current venue in Chiswick – The George IV Public House and Comedy Club. They also run a signing zone at Memorabilia which is a big collectors show which takes place twice a year at the Birmingham NEC.