Evilution Conceptual Art of Chris Tompson
Available to order from www.who-dares.co.uk
EVILUTION Variations on a Theme, The Conceptual Art of Chris Tompson
Introduction by Jamie Anderson. An Exclusive Hardback Art Portfolio in TWO Editions of 50 and 100. Pre-Order Now!
An exclusive & innovative Hardback Art Portfolio in a Limited Edition of just 50 Copies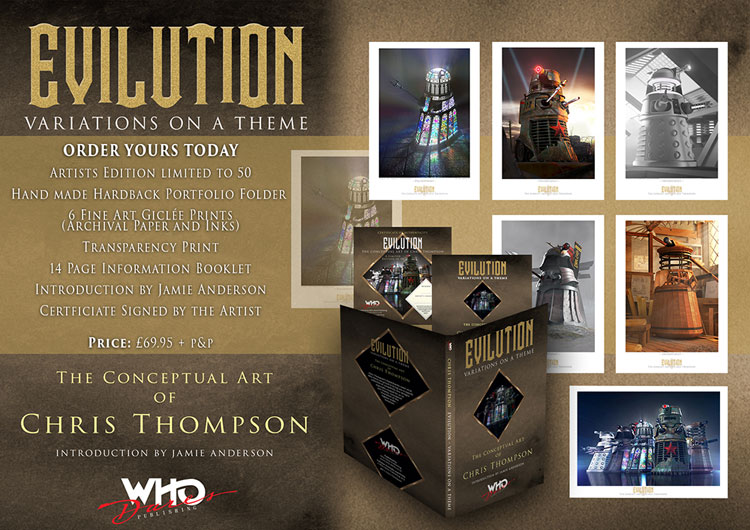 Worldwide for the Artist's Limited Edition, and 100 in the Collector's Print Edition.
Due to popular demand we have now released two editions of the Portfolio, the premium Artist's Limited Edition and the Collector's Print Edition.
Portfolios will be ready to be shipped within 14 days, so be sure to secure yours before they sell out.
The Prints Featuring :
DalekStainly
DalekSan
DalekYuri
DalekVinci
DalekZarkov
Collective
PLUS Signed Foiled Certificate, 14 page Booklet, Bonus transparent Print, all within a stunning Hardback Portfolio Folder