Enemies of the Third Doctor – Pictures
Enemies of the Third Doctor Collectors' Set
From the adventures of the Third Doctor, the Drashig figure stands approximately 220mm high and doubles as a hand puppet for little hands, children can animate the mouth in classic FX fashion!
This set also includes the imposing Omega figure which features a removable head and fabric robes, lastly the classic Auton figure has a swappable gun hand and Nestene Sphere accessory.
Contents: Drashig figure, Omega action figure (with Detachable head), Auton action figure with Nestene, Sphere accessory and swappable gun hand.
Omega stands a mighty 6.7″ tall!
Our own images…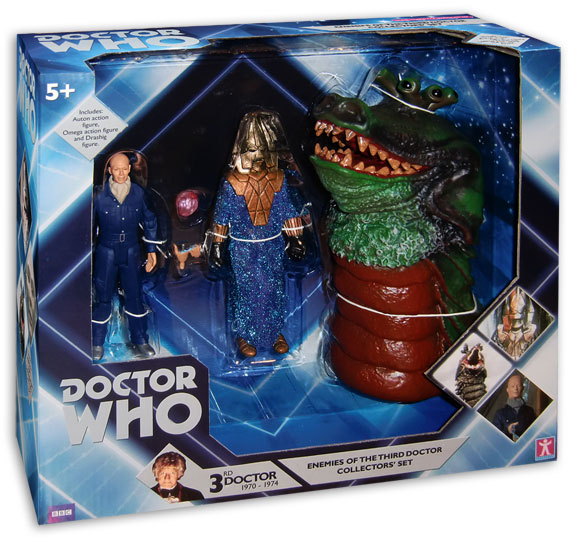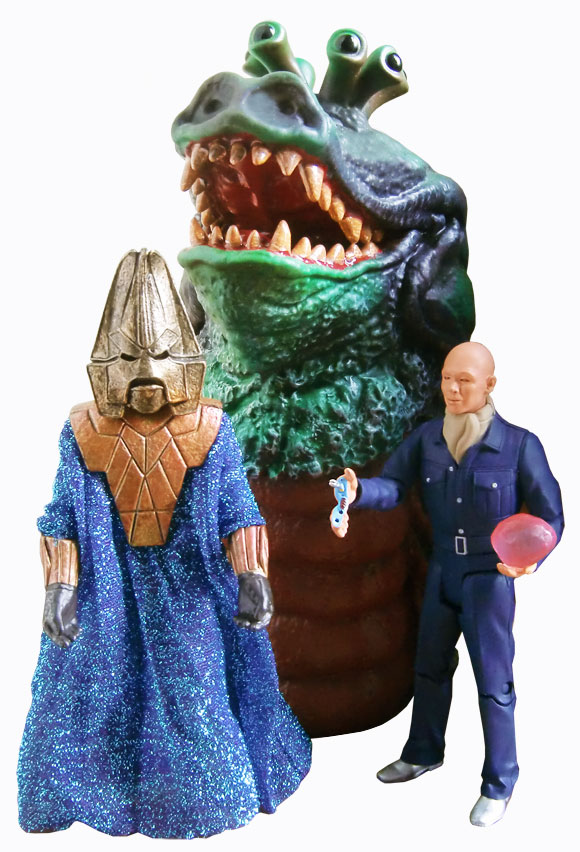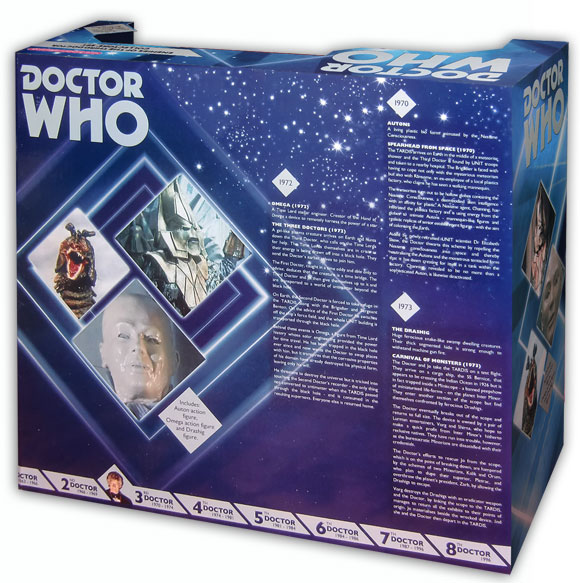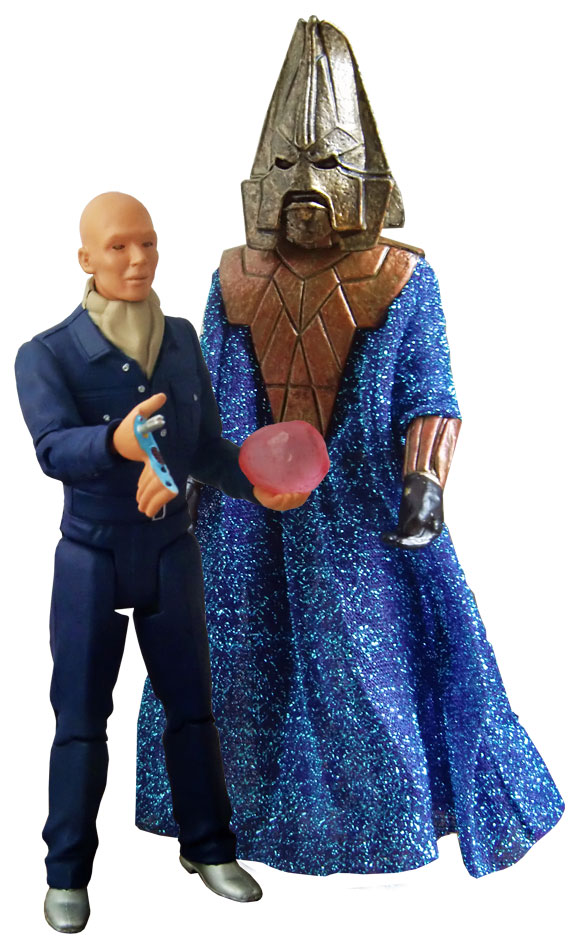 The official images…