Eaglemoss / Hero Collector Monster T-Shirts (Unisex)
Available to order along with other designs from www.shop.eaglemoss.com
Use Our Code WHOS12 on your basket page for 12% off.
This charming short sleeve unisex t-shirt features the Doctor's fiercest foes from the Silence, Silurian, the heartless Cyberman, Red-eyed Ood, Sontaran, Weeping Angel and not to forget the Daleks all big-eyed and braced for action.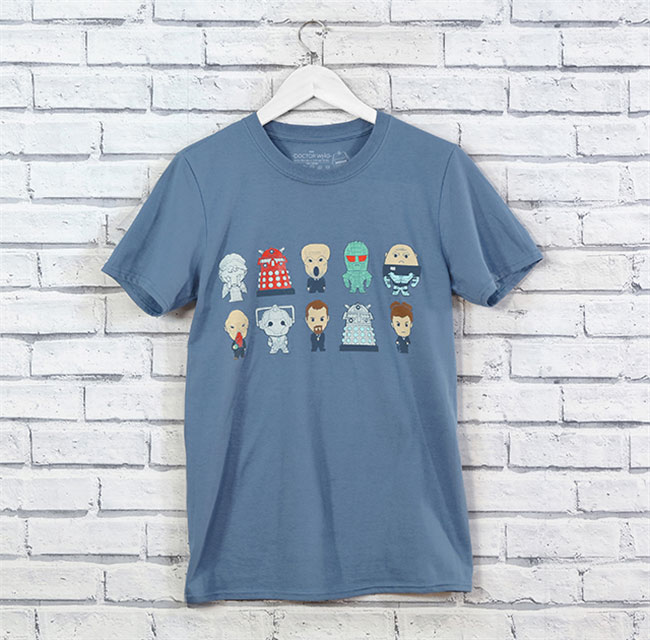 Our spectacular pure cotton unisex Doctor Who t-shirt has been designed with a crew neck for a comfortable fit and is perfect for everyday wear. Featuring the iconic Monsters & Villains in bright colours against a heather/grey or indigo background the choice is yours. Upgrading is compulsory. Available in sizes Small – X-Large.
Available in sizes: Small – X-Large
Care Instructions: Machine wash at 40°C, do not tumble dry, Machine wash on gentle cycle Ironing: if ironing is necessary, iron inside-out on the lowest setting and no steam.