Figurine Collection MagazineSpecial 21 Dalek Gun Ship
From the long-running science-fiction TV series, comes the twenty-first Special Edition in the acclaimed Doctor Who Figurine Collection – The Dalek Gunship!
On the last day of the Time War, the Dalek Gunships are there on Gallifrey. On the last day of the Eleventh Doctor's life, the Dalek Gunships are there on Trenzalore.
These incredibly important moments in the Doctor's life have the Daleks strike terror in an entirely new way… In this special issue, discover how the Dalek Gunships evolved from machines that looked similar to the Dalek Emperor and what happened when the effects company that was meant to create the gunships suddenly shut down its television department…!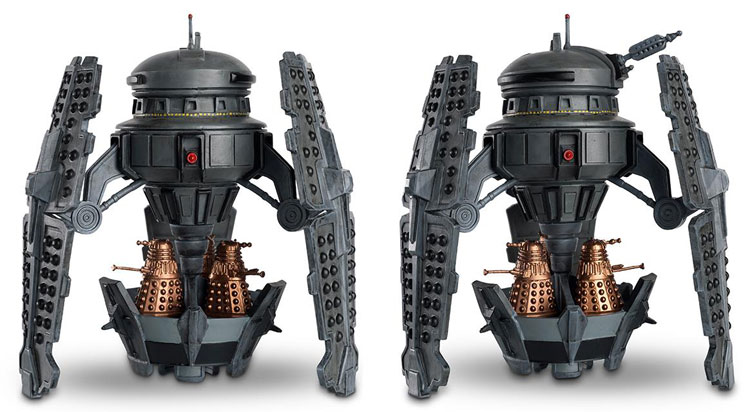 Standing approximately 135mm tall, we have recreated the Dalek Gunship, to exacting standards, and our figurine is another essential addition to the ever-growing collection.