Dr Who Figurine Collection Special 14 War Machine

The War Machine is available to order from www.shop.eaglemoss.com

You can also usually order these when released from www.eaglemoss/usa.com
The War Machine Figure stands 11.5 cm tall and captures the box-like robot in all its mechanical glory. We have recreated the War Machine to specific standards.
Comes with a 20-page magazine featuring one of the robots that wanted to turn humanity into slaves.
Read about the designs of the War Machines in Raymond London, who was inspired by a trip to IBM Computers to build a machine without legs, and where the human operator within was completely hidden.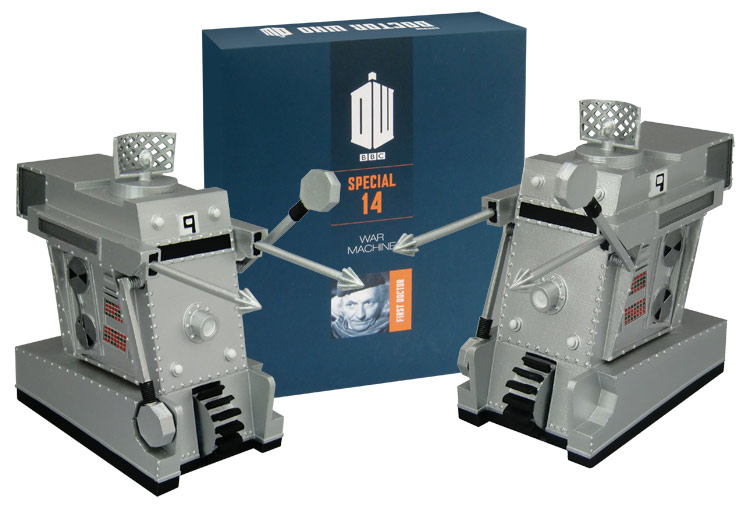 All the figurines are carefully produced in 1:21 scale, and cast in a specially formulated metallic resin before being painted by hand and individually numbered.
The specially formulated resin and high quality sculpting allow the figurines to reproduce an incredible level of detail right down to the mesh in the Silurian Warrior's uniform and the controls on Davros's console.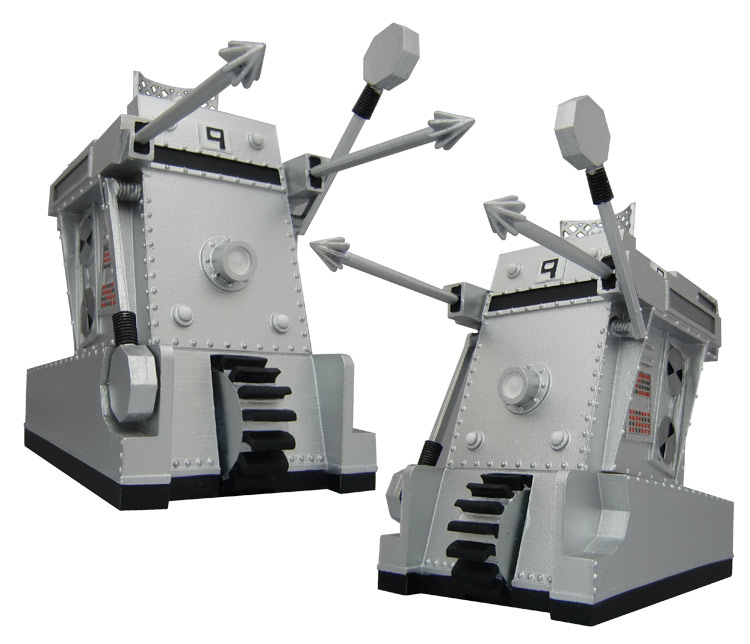 Landing the TARDIS in present-day London, the Doctor senses there is something alien about the recently completed Post Office Tower and sets off to investigate.
Inside he discovers that a powerful computer, named WOTAN, has been built, and is about to link up to all the worlds primary computers. The problem is, WOTAN has become self-aware…
The collection features several different versions of the Daleks and Cybermen allowing you to trace their evolution over the years. This is the definitive Doctor Who figurine collection.
Please check www.dw-figurines.com for more information or visit their facebook page.

Selected back issues are available in the UK from www.forbiddenplanet.com or www.shop.eaglemoss.com

Selected back issues are available in the USA from www.eaglemoss/usa.com