Dr Who Figurine Collection Mega Dalek Special Figurine #2

Available to order in the UK from www.shop.eaglemoss.com

Available to order in the USA from www.shop.eaglemoss.com/us
The Doctor's greatest enemy joins the Doctor Who Collection bigger than ever, introducing this monster- sized Dead Planet Dalek Model.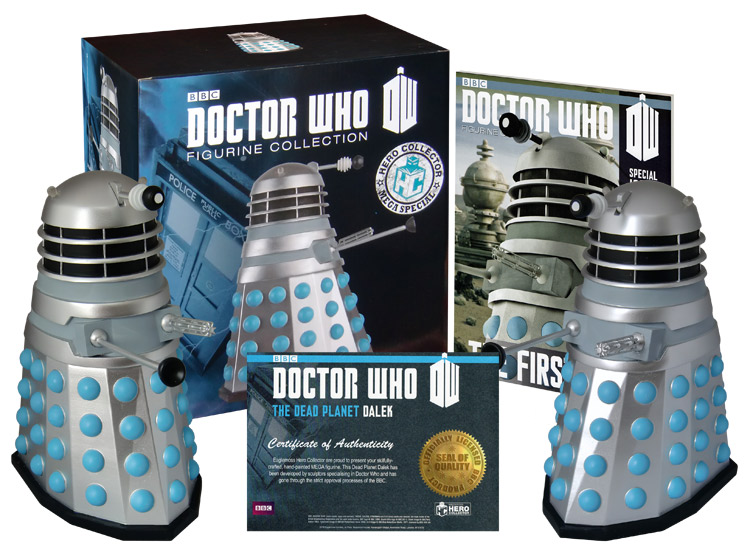 Travel through time with this incredible 8.85 inches Dalek figure inspired by 1963 episode Dead Planet. This figurine is limited edition and hand-crafted from metallic resin. This model has been built with incredible attention to detail, standing an impressive 23cm tall and features all the traditional Dalek add-ons.
Complete with a detailed 16- page magazine, read every adventure detailing the appearance and impact of the character.
Will make a great addition for any fan of the hit BBC TV series 'Doctor Who'.