Dr Who Figurine Collection Console #3 The 1st Doctor
Available to order from www.shop.eaglemoss.com
Introducing the first TARDIS console model that debuted in 1963 alongside the First Doctor as the next Special Edition of our Doctor Who Figurine Collection!
The First Doctor's Tardis Console Model brings to life the original console that first appeared in the adventure An Unearthly Child (1963) and last appeared in The War Games (1969). It had a hexagonal shape with different controls on each of the panels and a central time rotor which moves when the TARDIS is in flight.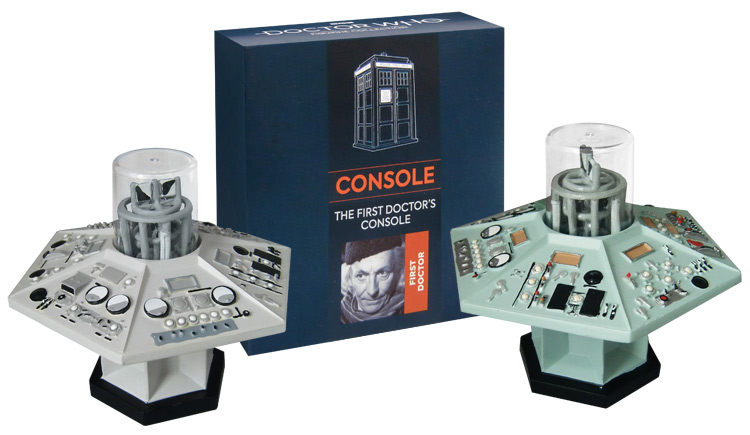 This Tardis Console Model: The First Doctor, made from a high-quality polyresin, meticulously recreates the console as seen in the 50th-anniversary drama "An Adventure In Space And Time", that explored the origins of Doctor Who. The model was carefully hand-painted to capture the pale green colour of the original console and every button, switch and panel that brings to life the console that served five Doctors until it was updated in 1971s adventure Claws of Axos .
Product Features:
The console measure approx 8.7 cm tall
Comes with a removable casing of clear plastic
Material: Metallic Resin, carefully produced in 1:21 scale
Hand-painted for incredible detail
Great gift for Doctor Who fans
The Tardis Console Model comes complete with a magazine detailing this console's place in history, its functionality and use in the adventures. We look at the making of the ever-changing TARDIS console that appeared in the series from 1963 to 1969.