Dr Who Figurine Collection Bonus K9
Available to order now from www.shop.eaglemoss.com
K9 will automatically be supplied to subscribers of the "specials" for £4.99 unless you opt out.
You can call our Customer Service team on: 0344 472 5250 or email them at dw-figurines@eaglemoss-service.com
---
It's Affirmative! The Doctor's robot canine has finally joined the Doctor Who Figurine Collection.
We are thrilled to present this adorable Doctor Who K-9 Mark 1 Figure, in the same scale as the rest of the Doctor Who Collection. K-9 was created by writers Bob Baker and Dave Martin for the Fourth Doctor Tom Baker, and it's been 41 years since K9 first appeared on TV in the second episode of The Invisible Enemy transmitted on the 8th October 1977.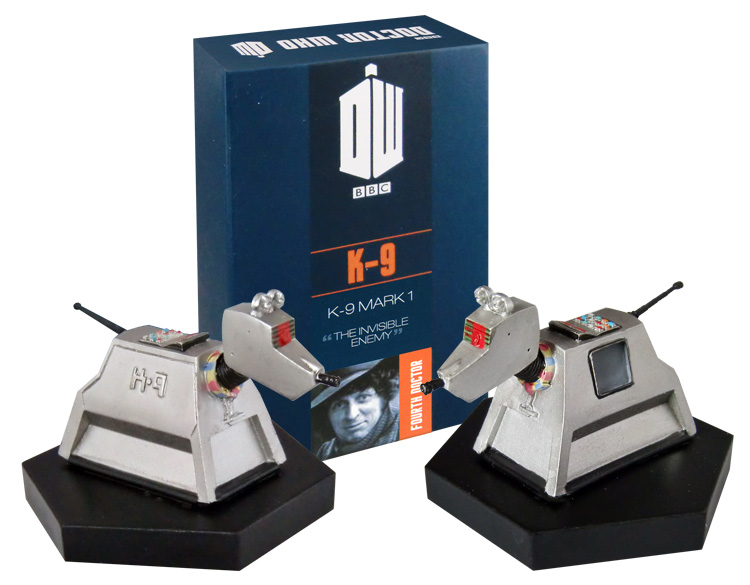 This incredible K-9 model is cast in metallic resin capturing every detail down to its striped collar which mirrors the fourth Doctors scarf, and he is ready to love you. Comes with an official collector's 16-page magazine, giving you essential information about the Doctor's trusted friend K-9, and get the inside story behind classic moments, learn the secrets of the Doctor Who universe and discover the answers to some impossible.