Dr Who Figurine Collection #147 The Chief Clown
Available to order while stocks last from www.forbiddenplanet.com
Also available to order from www.shop.eaglemoss.com
This stunning 1:16 scale figurine of The Chief Clown features actor Ian Reddington playing the creepiest of creepy clowns in the 1988 adventure, The Greatest Show in the Galaxy, virtually stealing every scene he appeared in.
The leader of a troupe of robotic clowns, the Chief is just as much a servant as they are – but too much scarier masters. The Chief Clown and his fellow performers in the Psychic Circus are in the thrall of the Gods of Ragnarok, who constantly demand to be fed entertainment… on pain of death!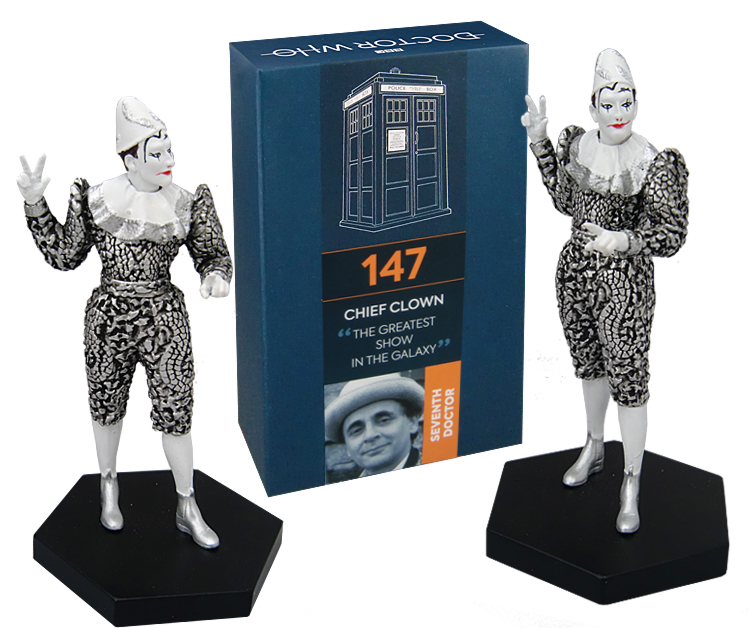 The Chief Clown Figurine comes complete with a 20-page illustrated magazine featuring information about your figurine and an in-depth story of how and why the Chief Clown made such an impression to the film.