Dr Who Figurine Collection #142 The Third Doctor
Available to order while stocks last from www.shop.eaglemoss.com
Also available to order while stocks last from www.forbiddenplanet.com
The Third Doctor Figurine (Inferno) part 142 shows the Doctor in his third incarnation from the 1970 series of Doctor Who. This figurine is now available from the Doctor Who Figurine Collection.
This stunning 1:16 scale figurine of The Third Doctor features actor Jon Pertwee trying to escape his sentence from the Time Lords and his exile on Earth by using a nuclear reactor to supply power to the TARDIS console. Although the doctor escapes this Earth, he lands on another –and one that's much worse!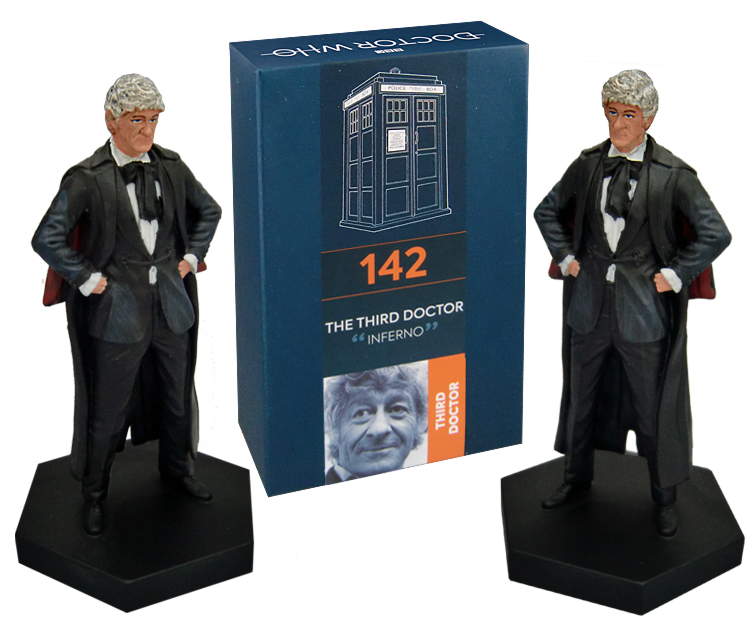 The Third Doctor Figurine (Inferno) comes complete with a 20-page illustrated magazine featuring information about your figurine and an in-depth story of how Jon Pertwee's Doctor ushered in a new age for Doctor Who, with even more action and adventure than ever before.