Dr Who Figurine Collection #130 The Ancient One

Usually available to order from www.shop.eaglemoss.com

You can also usually order these when released from www.eaglemoss/usa.com
Looking back thorough Doctor Who history by concentrating on many of the characters from the various incarnations of the show, the official figurine collection from Eaglemoss features classic characters from all 50 years, including the series' greatest monsters, all the Doctors, plus Daleks and Cybermen from every era!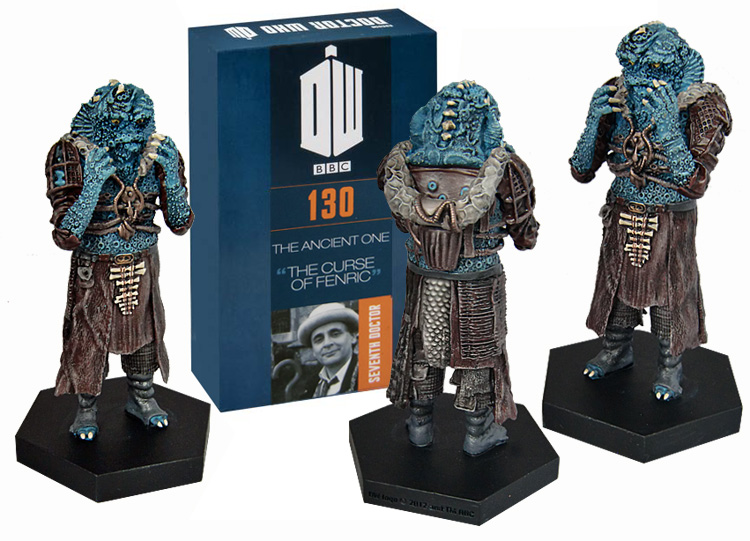 The official figurine collector's magazine that explains how the character evolved. Plus get the inside story behind classic moments, explore 50 years of the series' history, learn the secrets of the Doctor Who universe and discover the answers to some impossible questions.
---
The 11th Doctor & Amy Pond Figurine Set

Available to in the UK from www.shop.eaglemoss.com

Also available to in the UK from www.forbiddenplanet.com

Available to in the USA from www.things-from-another-world.com
Take part in Doctor Who's next adventure with the all-new Doctor Who Companions Set from the Doctor Who Figurine Collection.
The 11th Doctor & Amy Pond Figurine Set comes with a 20-page magazine looking at the companion's development in the long-running show, with behind-the-scenes info on the relevant story's production.
Any Doctor Who fan would be mad not to put these in their collection.