Doctor Who 2010 WoW Stuff
Doctor Who WoW Stuff
Doctor Who Desktop Patrol Dalek
Patrols your desktop for hours, never falling off or bumping into anything! Simply turn on the 8cm Dalek and place it on your desktop (or other flat surface). The robot has inbuilt sensors that detect the ground in front of it, and will turn away from the edge of the desk or any object, hence continually patrol your desktop!
Short video showing the Dalek in action ( the "exterminate" can be turned off ) What a lot fun this is! …
At each and every turn the Dalek says ʻExterminate' this function can optionally be turned off, if you prefer it to patrol in silence.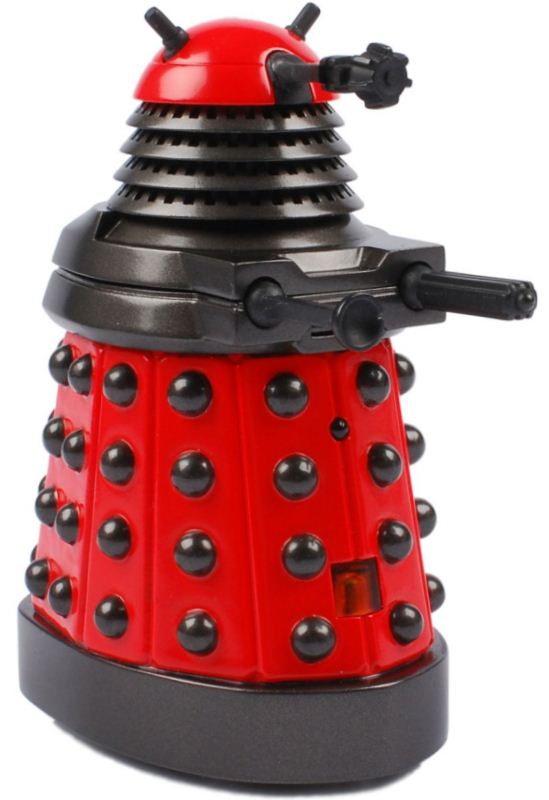 Doctor Who Adipose Stress Toy
The perfect desktop de-stressor! When stressed give your desktop Adipose a big squeeze, it will always bounce back in to its original shape. Don't worry, these little creatures are not hurt or stressed by squeezing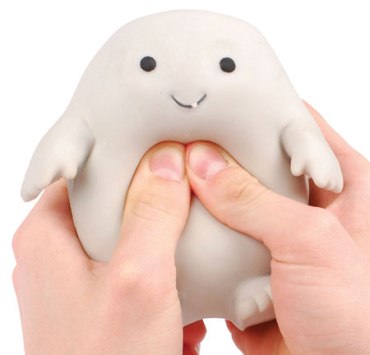 Doctor Who Following Cyberman
An amazing illusion where the Cybermen appear to follow you around the room! Our brain makes assumptions when we view the Cyberman's face, it thinks it should appear like a typical convex face that it has experience off. However in this case that is not true, as the face is actually concave. Our brain cannot understand this and as a result a rather strange illusion takes place where the Cyberman appears to be following us around the room!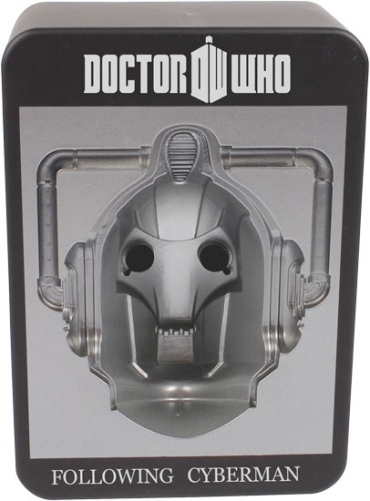 Doctor Who Hologram Chamber
The incredible hologram chamber, know scientifically as a mirascope, creates through its mirrored chamber a floating 3D image of anything placed inside it. Anyone who sees it will try to touch the floating image! At 16cm in diameter and gloss black in colour, this hologram chamber makes this a great fun desk / table top curiosity. Complete with perfect replicas of an Adipose, and the TARDIS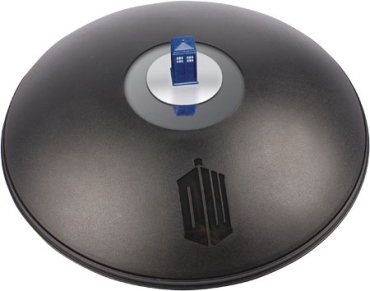 Doctor Who Key-Fob
Keyfob has 6 buttons, each emitting a well known sound file from Doctor Who:
– ʻExterminate' from the Daleks
– Initial ʻscary' bars of Doctor Who Theme tune
– TARDIS noise of taking off
– Sonic screwdriver noise
– Cyberman
– Hath
Stylishly designed keyfob fits easily in to the pocket.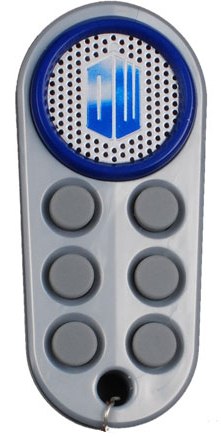 Doctor Who Sonic Screwdriver
• Perfectly detailed metallic screwdriver, is based on the eleventh Doctor's Sonic Screwdriver.
• Only difference is this screwdriver is best used to change a plug and not to save the Universe.
• When in use (pressing the bits) the screwdriver lights up and sound just like the Doctor's Sonic Screwdriver.
• Three tips are included for large, medium and small screws. Each tip is reverseable with Phillips and Flat-head ends. While not in us there is a chamber in the screwdrivers base for tip storage.
• Presented in stylish acetate gift box.

Doctor Who Timelords Spinning Tardis
Learn to levitate the TARDIS, so it actually floats in mid-air! Then with a little flick of the wrist, its spinning, and spinning, and spinning… It does take a little practice, but its well worth the efforts in this extraordinary desktop curiosity keeps people amazed for hours. Every office and home should have one! Cut-out system initiates after 90 minutes of use.
Doctor Who Tardis Emergency Fund
When your wallet is empty and the bank says no, use the emergency fund note kept within this die cast TARDIS to get you out of trouble. Whether its a taxi home or that last minute present, let the TARDIS Emergency Fund help you out! But, once you've spent it – dont forget to add another note!