Doctor Who: When's the Doctor? (Hardback)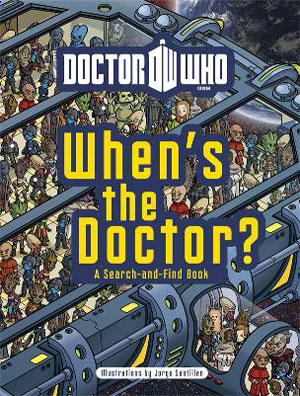 Doctor Who: When's the Doctor?
The TARDIS takes the Doctor on his travels through space and time never knowing where or when he will end up next.
If you enjoyed tracking the Doctor through his alien adventures in Where's the Doctor?, you'll love hunting him and his friends down as he travels through time.
Can you spot the Doctor, Rory, Amy and the TARDIS in Ancient Rome, Victorian London and the far future? With loads to find, these incredibly detailed images will keep you searching for hours!
Due for release on 6th September 2012.
Includes…
*Ancient Egypt
*New Earth
*The Stone Age
*Victorian London
*Platform One
*TARDIS Graveyard
*The Vikings
*Metebelis III
*The Aztecs
*St John's Monastery and more