Doctor Who Titans 3″ Rebel Time Lord Collection

Available to order individually or as a complete box in the UK from www.forbiddenplanet.com

Full sets and individual figures can usually be found on www.ebay.co.uk

Available to order individually in the USA from www.entertainmentearth.com

Available to order as a complete in the USA box from www.entertainmentearth.com
Celebrate the world's favourite space-and-time-traveling adventurer with this set of Doctor Who TITANS based on the 12th Doctor's first series – a multiverse of figures to collect!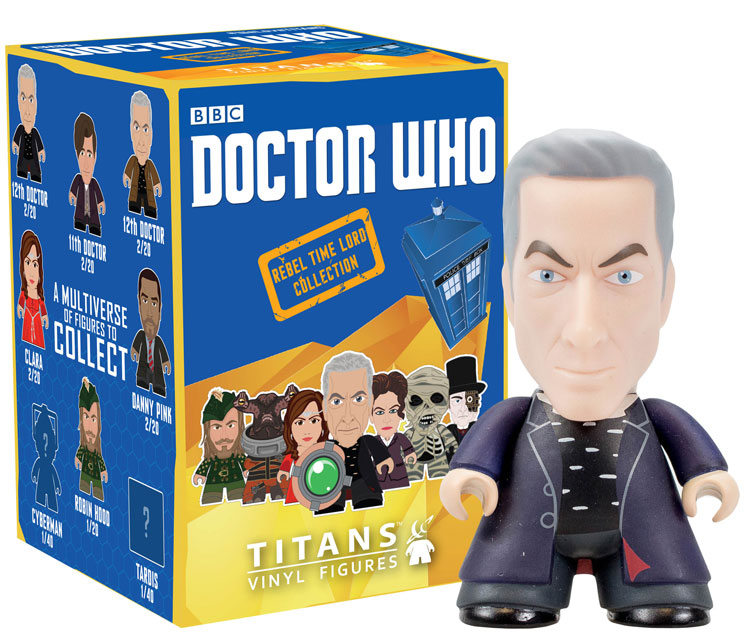 Featuring the 12th Doctor as played by Peter Capaldi, 'Impossible Girl' Clara Oswald, ex-soldier turned teacher Danny Pink and even the legendary Robin Hood, as well as such villains as the clockwork Half-Face Man and the mysterious Missy!

Each figure is 3″ blind-boxed and some come with a character specific accessory. PLUS 4 hidden chase figures for you to hunt and collect!
These great figures can be supplied as a 20 figure 'Counter Display Case'. Guaranteeing you'll receive ALL of the core TITANS designs in each wave and up to two of the rare chase figures.