Doctor Who Titans 3″ Ghost Cyberman Comic Day 2016
You can check availability at www.forbiddenplanet.com
It's not an invasion. It's too late for that. It's a victory.
When ghosts started appearing all over Earth, they were welcomed with open arms, but it was only when the Doctor investigated these strange apparitions that it was revealed that they weren't our returning friends and family – they were Cyberman!
This 3" vinyl figure captures the deadly cyborgs at the moment they stepped through the Void – translucent with white highlights!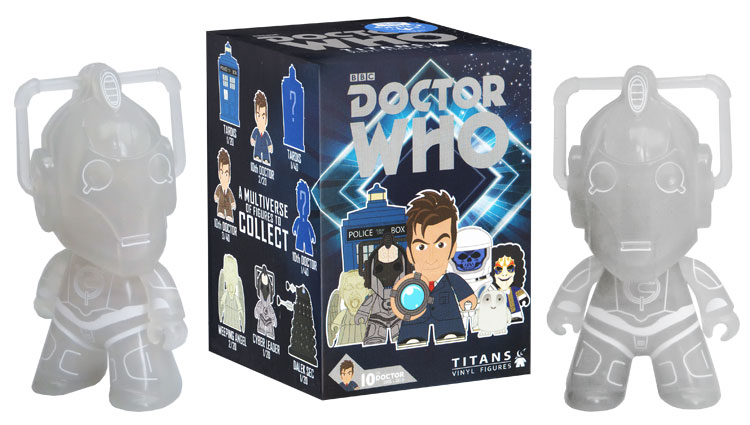 The 2016 event will take place on Saturday, July 9. Now in its third year, the event is set to be even bigger with new comics, collections, variant covers, merchandise, contests and signings across the globe.
Available to pick up in stores on Doctor Who Comics Day Saturday July 9.
Full details can be found at www.doctorwhocomicsday.com
​