Doctor Who Time Zone Dalek Invasion 2075AD
Doctor Who Time Zone Playset Dalek Invasion 2075AD
Key Features
· 3D card diorama playset
· Clip the sets together to build bigger 'zones'
· In scale with the Doctor Who 3.75-inch action figures
· Each playset includes 1 x exclusive accessory or figurine
Collect and build the universe of Doctor Who with these 3D card diorama playsets that feature different time zones visited by the Doctor in the hit TV series.
You can travel between different time zones or clip the sets together to build bigger 'zones'.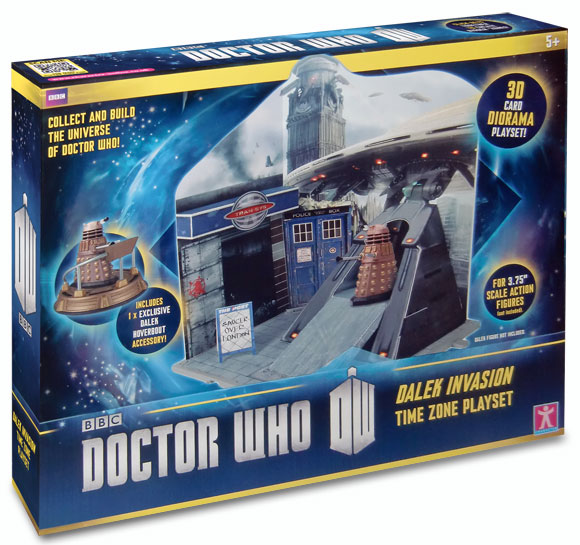 The playsets are in scale with the Doctor Who 3.75-inch action figures so you can create your own adventures or simply display your collection.
There are two Time Zone playsets to collect.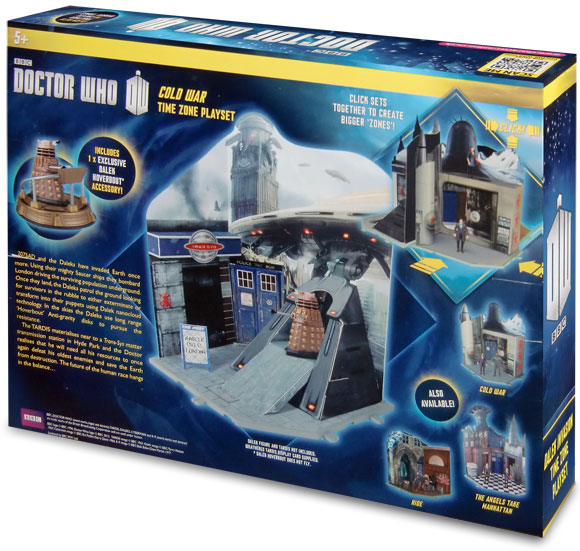 Dalek Invasion; 2075AD and the Daleks have invaded Earth once more. Using their mighty Saucer ships they bombard London driving the surviving population underground.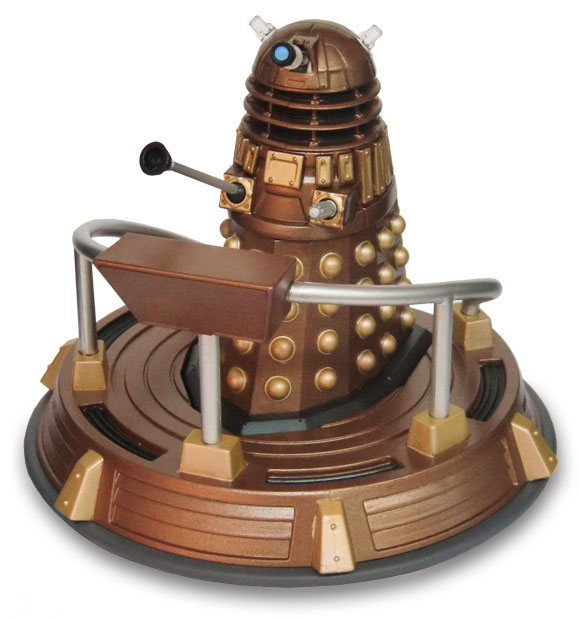 Once they land, the Daleks patrol the ground looking for survivors in the rubble to either exterminate or transform into their puppets using Dalek nanocloud technology. In the skies the Daleks use long range 'Hoverbout' Anti-gravity disks to pursue the resistance.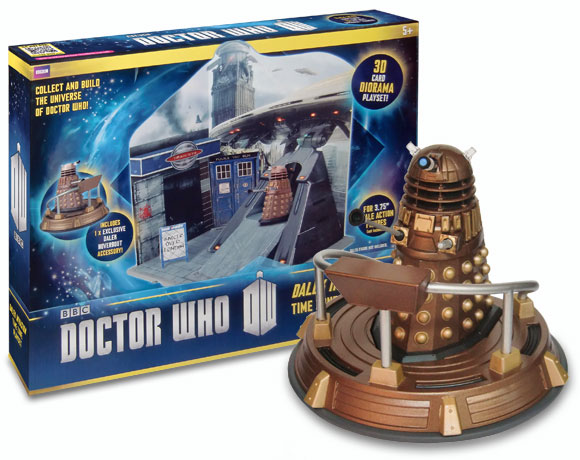 Please note Dalek figure not included
The TARDIS materialises near to a Trans-Sys matter transmission station in Hyde Park and the Doctor realises that he will need all his resources to once again defeat his oldest enemies and save the Earth from destruction. The future of the human race hangs in the balance.
Dalek Invasion Time Zone Playset includes 1 exclusive hoverbout accessory. One supplied. For ages 5 years and over.