Bradford Exchange Time Vortex Watch
Available to order along with other Bradford items from www.amazon.co.uk
An officially licensed Doctor Who timepiece, featuring visible mechanical movement and a genuine leather strap in Tardis blue.
Strap measures 7 inches (18 cm) in length x 0.75 inch (2 cm) in width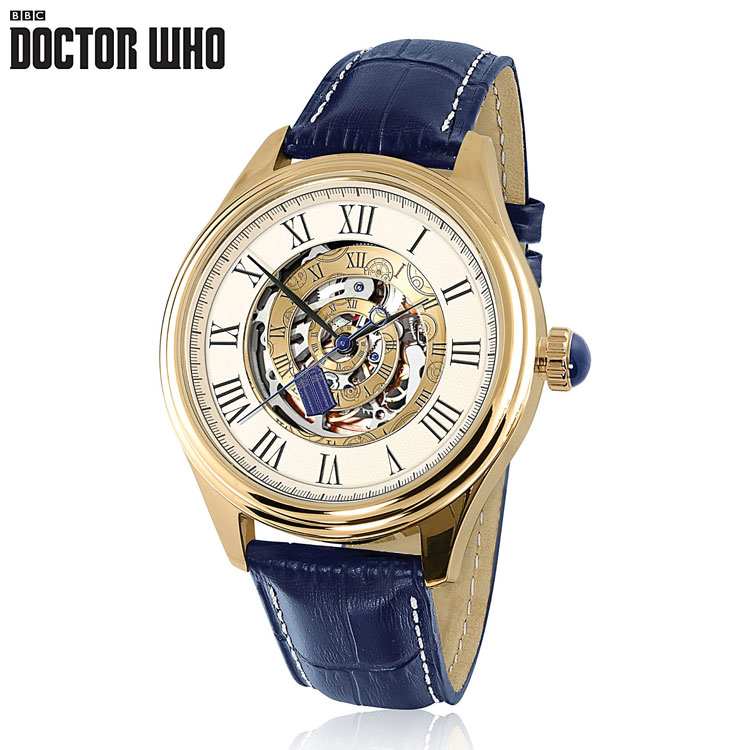 In his many adventures the Doctor has to manage time, space and relative dimensions: luckily though, those of us on Earth just need to manage our time.
Now you, or someone you love, can do just that with this handcrafted mechanical watch.
Knowing the Doctor's fondness for mixing classical and high-tech, this watch combines Roman numerals and a TARDIS-blue leather strap with a mechanical movement, exposing the inner workings of the watch.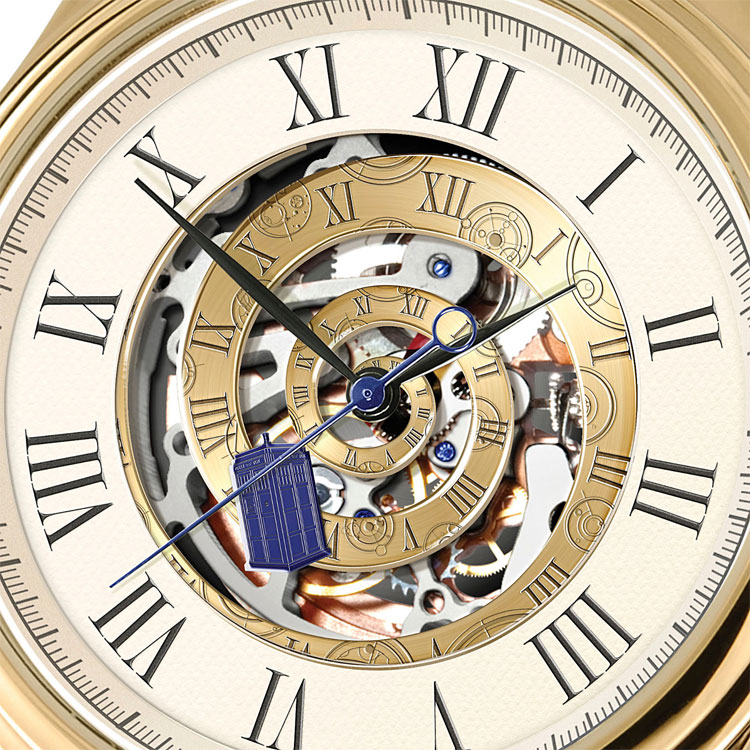 In a reference to the opening sequences of Doctor Who, the watch face also features a gold-plated time spiral – the mysterious 'Time Vortex' – with a miniature TARDIS tumbling along it.
On the rear of the casing is engraved the name of the watch and Time Lord symbols from Gallifrey.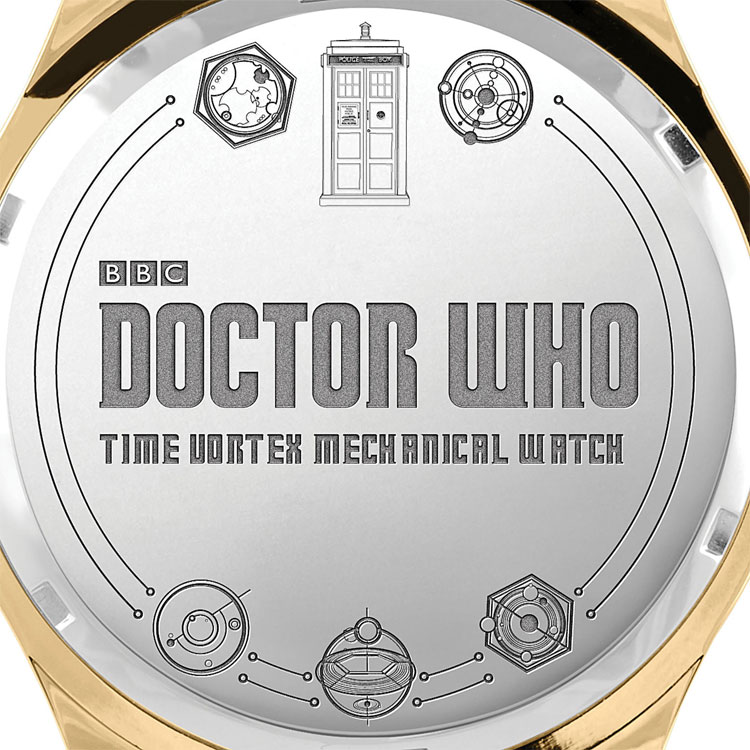 This high-quality collector's timepiece is official merchandise of Doctor Who. Don't miss out. Order now!
This exclusive collectable from The Bradford Exchange features:
The Doctor Who Time Vortex Mechanical Watch is exclusive to The Bradford Exchange
Officially licensed Doctor Who first-of-kind
Mechanical movement, exposing the inner workings of the watch
Face features Roman numerals and a gold-plated time spiral – the mysterious 'Time Vortex' – with a miniature TARDIS tumbling along it
Casing rear is engraved the name of the watch and Time Lord symbols from Gallifrey
TARDIS-blue leather strap
Arrives within a custom-designed presentation case
Face measures 1.65 inches (4.2 cm) in diameter (including casing). Strap measures 7 inches (18 cm) in length x 0.75 inch (2 cm) in width
Accompanied by a Certificate of Authenticity
Comes with famous 120-day guarantee