Doctor Who The Visual Dictionary (Revised)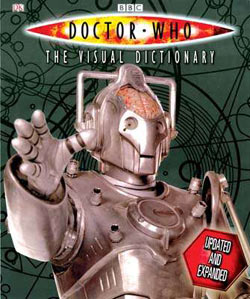 Doctor Who The Visual Dictionary-Updated and expanded
A lavishly illustrated guide to all the characters, aliens, monsters, locations and technology of the successful new Doctor Who series.
New photography reveals more in-depth details, from the fascinating aliens to the demise of the Time Lords.
Every spread of this book shows you the Doctor Who characters, technology and locations in graphic detail.